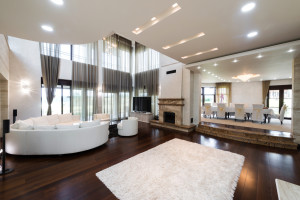 Try Out These Luxury Home Design Trends
Trends, well, trend for a reason. Something becomes popular because people like it, get excited about it, and tell their friends (or followers, in this day and age). As popularity spikes, the trend gets more attention. Sometimes trends are fleeting, but others make a lasting impact. Fortunately, my years of real estate experience make it easy for me to see which trends will matter in the long-term. To help you capitalize on the right luxury trends, here are a few design items I want to highlight.
Superb Showers: A Jacuzzi tub might seem like a great idea but honestly, who has time for a long soak in the tub? Fortunately, you can give your body the chance to release its tension with a luxury shower that skips all the hassle of a bath. Steam showers are a particular favorite of mine.
Poolside Pits: In the warm summer evenings, taking a dip in your pool will feel refreshing and fun. That is, until you have to get out of the water into the crisp night air! If you install a poolside fire pit, you have the perfect place to dry off and snuggle up. As a bonus, the fire pit will get plenty of use in the winter, too!
Wine Wind Down: Wine cellars are wonderful, but why not expand yours to get more use of it? By adding a comfortable seating area to your wine cellar, you create a tasting room perfect for hosting small parties or just enjoy a glass in peace.
Do all of these trends sound too good to be true? They are not! Let me show you what luxury living in Los Angeles looks like; contact Betsy Dittman today. I can help you find a home so perfect you will think you are living at a resort!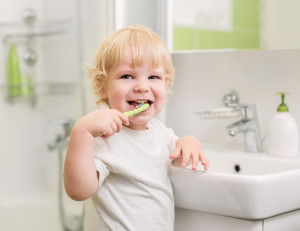 Take The Space To The Next Level
When you are thinking about decorating your house, the kids' bathroom probably does not come immediately to mind. That does not mean, however, that you should resign the room to a ho-hum existence. The kids' bathroom offers you the chance to play with colors and textures in a controlled space, so take that design opportunity in 2015 with this guide!
Color Code: Sure, you would love for your kids to know which towels, toothbrushes, etc. are theirs, but since your little ones cannot yet read, labeling might seem pointless. Fortunately, you can skip the letters and jump straight to colors! Color-coding everything in the kids' bathroom will bring fun and organization to it.
Take A Seat: When bath time rolls around, having somewhere to sit other than on your own knees is a great help. Look for a fun colored, small chair to tuck in the kids' bathrooms to add an interesting décor element with function.
Ditch The Medicine Cabinet: Even if your kids can reach it, odds are they do not need it. Swap it out for a mirror that catches your eye. If you fall in love with it, you could always move it to your own bathroom!
Do Decals: Removable wall decals can give you—and your kids—the chance to play with patterns and colors with zero commitment. Bear in mind that fabric decals hold up best in bathroom humidity.
Are you looking for a home that will already have the design done, freeing you up to relax and enjoy it? To work with an expert agent who can help you find the perfect home in Conejo Valley or Los Angeles, contact Betsy Dittman. I have deep luxury real estate experience and am here to serve you!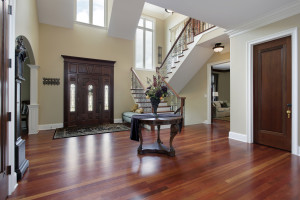 Make Sure Your Home Gives The Right First Impression With Entryway Design
First impressions are everything. From first dates to job interviews, you have learned the deep value of making sure how people feel about you upon first meeting is positive. First impressions are equally valuable for houses (hello, curb appeal!). That is why your entryway, while small, deserves to have great design. Here are a few tips.
Mirror It: Odds are your entryway is not the biggest space, but it can make a big impact if you add a mirror. Not only will hanging a mirror in your entryway open up the space, making it feel larger, it will also afford you the perfect place to do a last minute check of your look before heading out the door.
Store Shoes: Unless your family is extremely tidy, odds are high shoes get left by the front door all the time. Keep this from being an eyesore (and tripping hazard) by adding in a shoe storage unit.
Hang Coats: In a similar vein, coat hooks can keep your entryway looking organized so your décor can shine. They do not have to be purely functional, though; you can create a unique, aesthetically appealing coat hook system.
Accessorize: Alright, that is enough with functionality. Let's get to the fun! Find jaw-dropping artwork that will introduce people to the décor in your home and make a statement about you and your house.
2015 is your year to get into your dream home, one that will offer a great first impression and keep you happy for years to come. For the perfect house for your unique needs, contact Betsy Dittman. Serving Beverly Hills and Los Angeles, I have cultivated my expertise in California luxury real estate properties and will tap it to help you find the perfect house.