Where To Catch Fireworks On The Fourth Of July
Sure, the backyard barbecues and poolside parties are fun, but nothing feels quite as American as catching a fireworks display on Independence Day. The good news is that across Los Angeles, there are a number of great opportunities to catch a stunning show in the sky. I love celebrating this holiday with the local community and have some favorite ways to catch the great sky shows in our area. Here are a few of the best displays in the area you will not want to miss!
Americafest: Allegedly the biggest fireworks display in all of Los Angeles, this show brings thousands of people together to celebrate at the Rose Bowl. Festivities at Americafest start a 2:00 p.m. but the highlight of the event is definitely the fireworks, which go off at 9:00 p.m. You will not want to miss this show, produced by Pyrospectaculars by Souza.
Culver City Fireworks Show: Culver City is pulling out all of the stops for the holiday this year. Bringing together live music, food trucks, games for the whole family, and more, they will be offering plenty of entertainment at their event held at West LA College. All of the fun kicks off at 4:00 p.m. and will lead up to a stunning fireworks show.
Hollywood Bowl Fireworks Spectacular: A personal favorite, I try to hit at least one night of the festivities at the Bowl. Kicking off on July 2nd, the festivities include live music from legend Smokey Robinson. On the Fourth, a live orchestra will time their music with the fireworks display.
I hope you have a great time celebrating the Fourth of July this year! So you can get into your dream home to celebrate your freedom in 2015, contact Betsy Dittman. I am here to help you find the perfect luxury real estate for your lifestyle in Los Angeles, the San Fernando and Conejo Valley areas.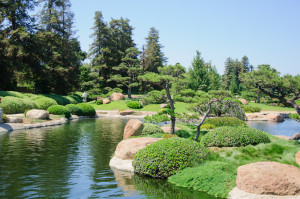 Find Your Rest At These Local Gardens
In the hustle and bustle of Los Angeles, you may find yourself craving just a moment of respite. Where do you go to find it, though? Work is busy, home always requires something of you, and your favorite hangouts are always filled with social activity. Is there not an oasis to which you can slip away?
Fortunately, there is! Los Angeles offers some stunning botanical gardens. Here are just a few.
If your perfect home puts you close to relaxing, interesting local attractions like this, contact Betsy Dittman. I am an expert in luxury Los Angeles real estate and the nearby hidden gems so you can find your dream home to support your dream lifestyle. To work with an expert in luxury home sales and buys in Los Angeles and Conejo Valley, call me today!
Where To Focus Your Energy When Renovating Your Home
If the spring season has you in the mood for a fresh start, remodeling your home will freshen it up and increase your home's value. Where, exactly, should you turn to make the most of your efforts? Here are the top trends for home remodeling in 2015.
Soaking Tubs: The bathroom is a great place to start your remodel, as updated tile work and cabinetry is trending. Most importantly, though, consider getting away from the standard tub/shower combo. Larger soaking tubs are rising in popularity, especially free standing models. Bigger showers are more popular, too; consider putting in a walk-in shower.
Gray: Beige is no longer the go-to neutral color. Gray is on the rise, and do not be afraid of darker colors. Charcoal is a great neutral color that will make a big impact. Since any accent color can pair beautifully with gray, it is a safe bet in any room in the house.
Sinks: After years of doing dishes, you are probably ready to make the process easier. Super deep single-bowl sinks are trending, making the after-dinner chore a little bit easier on all of us.
Wellness: Fortunately, our awareness about the toxic chemicals and gases in our building materials is on the rise. It is becoming increasingly popular to get rid of cabinets containing formaldehyde and off-gassing finishes so your homes can be as healthy as possible.
If no remodel would be enough to make you happy in your home, contact Betsy Dittman. I have the insider insight into the best real estate in Beverly Hills and Los Angeles and am here to help you find your dream home so you can skip all of the hassle of remodeling. To find a home utilizing the hottest trends that will stay popular in the long-term, call me today.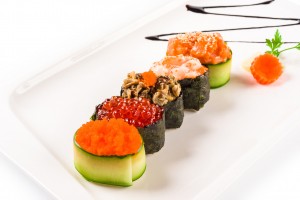 The Best Local Places For This Japanese Cuisine
One of the best parts of living in or near Los Angeles is our access to some of the finest dining not only in the country, but also in the world. Our plethora of restaurant options is further bolstered by our proximity to the sea, giving us access to the best, freshest seafood. So you can fully take advantage of all the area has to offer, do not miss the top three local sushi restaurants, according to LA Weekly.
Urusawa: Urusawa promises an experience as delightful and luxurious as the plates it serves. Offering only the freshest, most beautiful (and often most rare) specialties, Hiro Urusawa learned his art from Masa Takayama, generally known to be the best sushi chef in the United States. While Takayama has left for the East Coast, Urusawa stays local to wow us with his sushi and his restaurant. 218 N. Rodeo Drive, Beverly Hills • (310) 247-8939
Kiriko Sushi: Ken Namba, Kiriko's chef, has mastered the traditional art of sushi while giving it his own personal touch. Namba prepares for the entire restaurant yet manages to do it all with an air of calm that is contagious. Step into the mahogany sushi bar to experience a meal, and an evening, you will not soon forget. 11301 W. Olympic Boulevard, Los Angeles • (310) 478-7769
Mori Sushi: Since so much of sushi's flavor needs to be delicately drawn out by the best chefs, when Morihiro Onodera retired from Mori a year ago many expected his assistant chef to deliver a lower quality product. Fortunately, Mori and its meticulous in-house creation of everything from green tea ice cream to soy sauce to flatware have been perfectly maintained. 1500 W. Pico Boulevard, Los Angeles • (310) 479-3939
Do you have a real estate agent who is guiding you towards the best luxury real estate close to the finest restaurants in Los Angeles and Conejo Valley? For your guide to the best sushi and best homes in Southern California, contact Betsy Dittman today. I look forward to helping you find your dream home in 2015.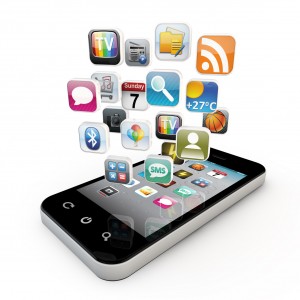 Use These Apps For Your Next Home Improvement Project
If you are working on your home, it can be easy to become overwhelmed. Because the improvements have to be conducted in your home, you never get to leave the work behind for longer than a night on the town. Fortunately, as technology has advanced there are smartphone apps that can make your DIY projects easier. To help you get the most from your home improvement project, check out these apps.
RoomScan: As you try to re-envision your home with updated furniture and décor, it is helpful to have the floor plan drawn out. Unfortunately, if your room is not a simple square drawing out the shape in the right proportion can be a challenge. RoomScan can quickly and accurately sketch out any floor plan for you, and the only thing you need to do is tap your phone to each wall of the room.
Houzz: CNN did not deem Houzz the "Wikipedia of interior and exterior design" for nothing. This app is filled with examples of great design and décor, and you can even search by specific paint colors to have a better understanding of how each hue will look in the room.
SnapShop: You know heading to that ritzy boutique would likely result in you finding your dream piece, but could also lead to you busting your budget. This handy app allows you to snap a picture of the item you love, enter a small amount of information, and then offers you similar options at different price points from hundreds of retailers.
Are you looking for a luxury real estate expert to help you visualize your dream home for 2015? If so, contact Betsy Dittman today. I serve Beverly Hills, Conejo Valley, and Los Angeles and am here to be your guide to California luxury real estate properties. You deserve to work with a dedicated, educated agent so call me today.