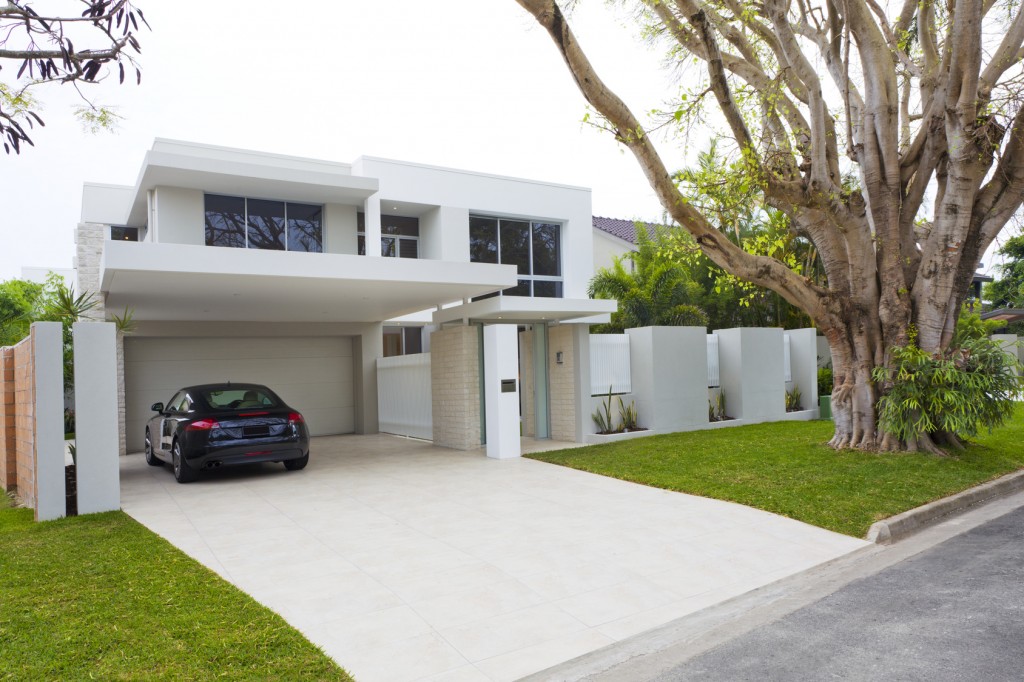 The decision to part with your home is a tough one. However, having to lower your price after your home has already been on the market is even tougher! The first two weeks after putting your home up for sale are the most crucial. This is when buyers are the most interested in your property. If your home does not sell during this time period, you may need to lower your price.
When buyers see a home with a price that has been lowered, they tend to assume that there is a problem with the house. Avoid this altogether by pricing your home right the first time around. Your listing price should be relevant to today's current market value. It should be close to the other prices of similar homes for sale in your area. Additionally, it is beneficial to pay attention to price trending. If home prices are beginning to drop, consider pricing your home slightly lower than market value to accommodate for the potential trend. However, if prices are beginning to increase, stay at a current market price.
When preparing your home for a showing, it is important to think about your home's presentation and curb appeal. Hiring a quality landscaping service, or power washing your entry way can be the boost your home needs to sell at full asking price! Clear out the clutter inside your home before having it photographed, or opening it up to potential buyers. Hire an experienced photographer who will know how to best highlight the features of your home. Lastly, take care of all minor repairs before the showing. Buyers will be looking for imperfections; make sure they will not find any!
For any additional home selling advice, please contact the friendly and experienced real estate professional, Betsy Dittman.  Betsy can assist you with your luxury real estate needs in any of the Westside, San Fernando, and Conejo Valley communities.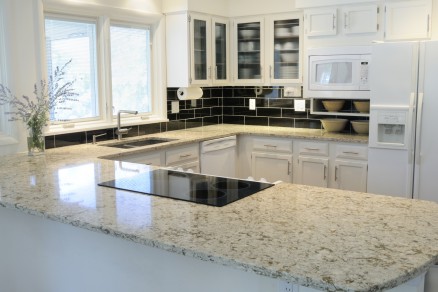 Preparing your home for sale means making minor repairs, and digging out the paint trays! Typically, real estate experts advise that homeowners stay within the safe realm of neutral wall colors. If you choose to go with a vibrant color, you risk turning off potential buyers. However, this can be a controversial idea. Bright colors are proven mood-enhancers. Consequently, should you make your walls vibrant before entering the market?
The key is to be smart about your colors, and think about how long you will be living in your home. It is okay to include color as long as you do not overdo it. If you are planning to sell your home quickly, it is smart gravitate towards neutral colors. These are the safest choices, and will attract the most buyers. If you really want to incorporate color, remember that buyers enjoy seeing shades of blue instead of red!
If you plan to stay in your home for a considerable amount of time, then do not worry about how your walls will affect your selling potential. Paint your home colors that you love! You should be able to express yourself in your place of residence without worrying about the demands of the market.
Your home is where you will spend the majority of your life. Do not live in shades of eggshell, or taupe if your eyes yearn for bold and daring hues. The color of your walls can easily be changed before you begin the selling process. It would be smart to refrain from adding color to permanent fixtures like countertops.
If you would like luxury real estate advice from a knowledgeable agent, please contact Betsy Dittman. She can provide you with expert real estate information about market trends in the Westside, San Fernando, and Conejo Valley communities.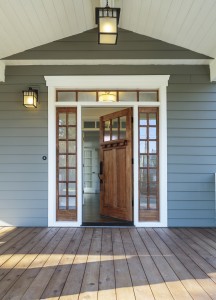 In order to sell your home for full asking price, you must ensure that it is in move-in shape. How do you determine whether or not your home is in move-in condition? We have compiled a list of 5 things that can leave potential buyers feeling cold.  Here are 5  Selling Mistakes to avoid:
Overpriced. If your home is priced too high, you will not attract any buyers at all! Buyers will notice that they could find a better home for the same price. Price your home correctly the first time in order to prevent turning them off of your home before they even see it.
Smelliness. There are a number of circumstances that could result in funky smells throughout your home. Pets may leave your home smelling like a litter box. Water damage can make your home smell like mildew. Regardless of the cause, a buyer will be completely uninterested if the home has an undesirable odor.
Messiness. If your home is full of clutter, a buyer will have difficulty seeing your home's structure. It will be hard for them to picture their furniture in the home if your possessions are everywhere.
Numerous repairs needed. If you neglect basic home maintenance, then buyers will continue on to the next home on their list. No one wants to spend time fixing multiple problems around the house upon move-in.
Out-of-date furnishings. If a buyer is looking to buy your home instead of a new one, it is probably because of the location and cost. Therefore, they are not interested in a dated home- just the perks that come along with one. Get rid of the popcorn ceilings, shag carpeting, and avocado green before having a showing.
We want your home to see as much financial return as possible. If you want your home to sell for full asking price, contact the skilled real estate professional, Betsy Dittman. Betsy will ensure that your home will sell for the highest price possible in the Westside, San Fernando, and Conejo Valley communities!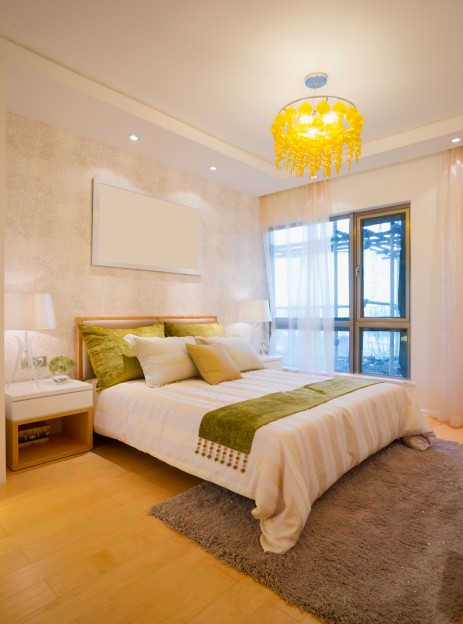 When you cannot afford time away from work for a vacation, your bedroom is your relaxation destination. Incorporate these 10 bedroom must-haves to take your sleeping space from lackluster to luxurious!
1. A COMFORTABLE RUG
No need for slippers, here! Especially during the colder months, a comfy rug can be both functional and aesthetic. If your bedroom is already carpeted, consider adding a smaller rug that complements some of your accent pieces.
2. A THEME
Themes are not just for children's bedrooms. Every room needs some inspiration. Pick a pattern, color, or texture to bring the room together.
3. THE RIGHT AMOUNT OF THROW PILLOWS
There is such a thing as too many throw pillows. If it takes you more than 10 minutes to get to the sheets, you have too many. Only use as many pillows as it takes to make your bed look inviting. A good rule of thumb is to not have more than 6.
4. A PLACE TO SIT (THAT'S NOT THE BED)
A seating area will give your bed the chance to be just a bed. Use an additional seating area to slip on your sneakers, check your email or finish a novel.
5. NO TECH IN SIGHT
A tech-free bedroom will help you to get the relaxation necessary for a healthy lifestyle. Move your TV to a different part of the house, and use the extra space to showcase your favorite piece of art, or stack your favorite books.
6. A COLLECTION OF THINGS YOU LOVE
If you have numerous pieces that you love, but have no place for- create one. Their presence in your room will make you happy each morning when you wake up and see them.
7. WELL-STOCKED NIGHTSTANDS
A nightstand full of necessities is essential. You should have a charming lamp to help you read at night, as well as a great book. Additionally, this is a perfect place to incorporate a stylish water carafe. Place a nightstand on either side of your bed to create a perfectly balanced bedroom.
8. A GREAT MATTRESS
Never underestimate the quality of a comfortable mattress. You should feel rejuvenated, and pain-free after a night's sleep. In addition to comfort, your mattress should complement the height and sizes of your other bedroom furniture.
9. PHOTOGRAPHS – BUT NOT OF FAMILY
Leave the family photos in your other rooms. Stick to artwork that you find both beautiful and calming for your sleeping space. Doing so will help you to clear your mind each night before drifting off to sleep.
10. DRAMA!
Whether you choose a dramatic chandelier, or an oversized headboard, every bedroom needs a splash of drama! Try to limit the number of pieces to 1 or 2, and only choose ones that you absolutely love.
For assistance with luxury real estate in the Westside, San Fernando, and Conejo Valley communities, please contact Betsy Dittman, today.