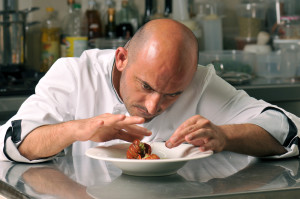 Must-Hit Restaurants This Summer
The summer is in full swing, and on top of the warmer weather and longer days it also brings an energy to get out and do more! If you and your friends are looking to spice up your summer, you might be thinking of dining at some new restaurants. I know from experience, though, that there are so many options in LA finding the right restaurant can feel daunting! To help, here are a few of my recommendations for can't-miss dining during summer 2015.
Sushi Nishi Ya: Want to get a deliciously fresh bite to eat? Why not try this relatively hidden Omakase (chef's choice) gem? Chef Nisi crafts tasteful, tasty sushi that is as beautiful as it is delicious. This place is sure to only get busier as word about it spreads, so head there now! 1712 Victory Boulevard, Glendale │(818) 244-2933
Guerrilla Tacos: Tacos are a California favorite, but Chef Avila is putting his own global twist on them at Guerrilla Tacos. Incorporating interesting elements like black truffles, whole sardines, foie gras, and lots of farmer's market finds, I am never disappointed by the fresh flavor from this food truck. Locations Vary │(818) 640-3033
Trois Mec: Chef Lefebvre is already famous, but Trois Mec secures his place as a master in the world of fine dining. You will not want to miss his handcrafted, internationally-inspired menus so make sure to get your ticket (yes, you read that right; you need a ticket to dine at Trois Mec) here. 716 Highland Avenue, Los Angeles │No phone number available
There is so much great dining in Los Angeles, if you are living too far from it you are missing out! Fortunately, by working with a California real estate expert you can find the perfect home close to all of the action. To learn more about finding the right home for your lifestyle, contact Betsy Dittman. I am here to learn about you and show you houses that will meet not just your needs, but also your wants!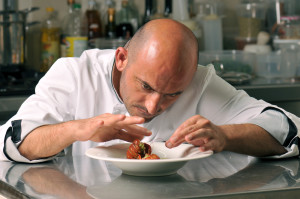 DineLA Restaurant Week Is Just Around The Corner
I love eating out in Los Angeles! There are so many great restaurants to try, but I often find myself going back to my old favorites. Fortunately for me and those of you similarly faithful foodies, there is an upcoming event that can get us out of our habits.
DineLA Restaurant Week 2015 runs from July 13th to July 26th. During these couple weeks, we all have the chance to check out prix fixe menus from restaurants all over the city. With great prices (menus are $15, $20, or $25 at lunch and $30, $40, or $50 at dinner) at standout restaurants all over Los Angeles, DineLA Restaurant Week is the perfect chance for us to forego our favorites and check out a new dining experience (or a dozen). Who knows, we might just find a new favorite!
DineLA Restaurant Week has something for everyone. Mediterranean, French, Italian, Mexican, Indian, American, Vietnamese, Spanish, Thai, Brazilian, Peruvian, Asian Fusion, and more are all on the menu for this dining experience, which means you can find something for the pickiest eater and the most adventurous palate. Travel the world as you travel across our great foodie-friendly city trying new restaurants during these two weeks!
You can find a full list of the hundreds (yes, hundreds!) of restaurants who are participating in DineLA Restaurant Week, their locations, their pricing, and more information here. Have a great time exploring new restaurants and new flavors!
I hope you have a great time checking out DineLA Restaurant Week; I know I will! If you want to be closer to all of the delicious action, contact Betsy Dittman. I am a Los Angeles real estate expert and am passionate about helping you find the right home to suit your lifestyle. Stop living in a lackluster area and call me today!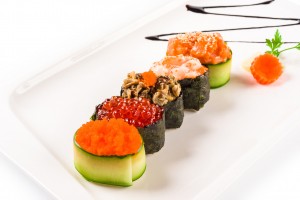 The Best Local Places For This Japanese Cuisine
One of the best parts of living in or near Los Angeles is our access to some of the finest dining not only in the country, but also in the world. Our plethora of restaurant options is further bolstered by our proximity to the sea, giving us access to the best, freshest seafood. So you can fully take advantage of all the area has to offer, do not miss the top three local sushi restaurants, according to LA Weekly.
Urusawa: Urusawa promises an experience as delightful and luxurious as the plates it serves. Offering only the freshest, most beautiful (and often most rare) specialties, Hiro Urusawa learned his art from Masa Takayama, generally known to be the best sushi chef in the United States. While Takayama has left for the East Coast, Urusawa stays local to wow us with his sushi and his restaurant. 218 N. Rodeo Drive, Beverly Hills • (310) 247-8939
Kiriko Sushi: Ken Namba, Kiriko's chef, has mastered the traditional art of sushi while giving it his own personal touch. Namba prepares for the entire restaurant yet manages to do it all with an air of calm that is contagious. Step into the mahogany sushi bar to experience a meal, and an evening, you will not soon forget. 11301 W. Olympic Boulevard, Los Angeles • (310) 478-7769
Mori Sushi: Since so much of sushi's flavor needs to be delicately drawn out by the best chefs, when Morihiro Onodera retired from Mori a year ago many expected his assistant chef to deliver a lower quality product. Fortunately, Mori and its meticulous in-house creation of everything from green tea ice cream to soy sauce to flatware have been perfectly maintained. 1500 W. Pico Boulevard, Los Angeles • (310) 479-3939
Do you have a real estate agent who is guiding you towards the best luxury real estate close to the finest restaurants in Los Angeles and Conejo Valley? For your guide to the best sushi and best homes in Southern California, contact Betsy Dittman today. I look forward to helping you find your dream home in 2015.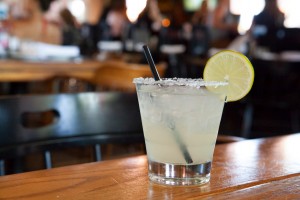 Restaurant Openings In LA
LA offers some of the best food in the country, but to know you are truly getting the most from your meals you have to keep a finger on the pulse of the local restaurant scene. As restaurateurs and hipsters alike flock to Los Angeles to offer delicious plates served in oh-so-chic scenes, you know that 2015 will bring great new eateries to the area. To get you started on your journey to discovering your new favorite spot, check out these new bars and restaurants.
Sweeney's Ale House: It's about time the West Valley got its own gastropub, and the team behind Surly Goat is delivering just that. This Encino beer hall offers happy hour seven days a week, so don't miss its notable menu of craft brews and tasty burgers.
SpreadPB: Who doesn't love being able to customize their meals? À la the frozen yogurt shops that offer endless options for satisfying your unique palate, SpreadPB lets you take the blasé PB&J and spice it up with the trendiest, most delicious options locally available.
aestus: If you are looking for a great beachside restaurant without the usual ho-hum beachside menu, this is a can't-miss spot. The upscale location serves trending produce and healthy protein options like grass-fed beef and grilled octopus.
Looking for a home is so much more than just looking for the house itself. You know that neighborhood is important. To get a guide to California luxury real estate properties who can guide you on the best, most happening areas, contact Betsy Dittman today. Serving the Conejo Valley, Beverly Hills, and Los Angeles, I am here to ensure your luxury real estate needs are always met. You deserve to find your dream home in your ideal location this year, so call me today.