2015 House Summer Sales Best in Last Decade
The 'spring buying season' has always been a popular time for homes to fly off the market. It seems that, this year, the summer real estate market will be just as hot!
The most recent report released from the National Association of Realtors (NARS), revealed that there are more buyers looking at homes right now than in any other time in the past two years, including the last two spring seasons. The number of potential purchasers has been greater each month of this year, compared to the same month in 2014. These current numbers are expected to stay higher than last years, all the way through fall.
In short, the housing market will remain strong with an increased number of house sales that will continue throughout summer into the fall season. This year, 2015, aims to be one of the best years in the real estate market for over a decade!
This is the perfect opportunity to put your house on the market if you were thinking of selling, with the increased probability of it being bought quickly. If you are searching for your perfect home, now is the time to get looking!
For all of your real estate needs, contact me, Betsy Dittman. I bring years of sales and marketing experience to sell your house quickly and correctly, and find the perfect home for you and your family!
Find Local Produce At These Markets
With the warming weather comes more opportunities to get out of your standard grocery shopping routine and head to the farmers' market instead. I love heading the farmers' market because it gives me the chance to stroll in the summer sunshine and discover some new local favorites to work more flavor and nutrients into my meals. So you can enjoy the season with me, check out these great weekend markets.
Are you hoping to move somewhere you can get great local produce to help you on the path to your best, healthiest life? To find a home that complements your life goals, contact Betsy Dittman. Serving Calabasas, Westlake Village and the surrounding area, I am here to help you discover your dream house this year.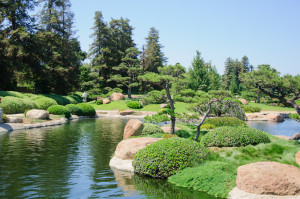 Find Your Rest At These Local Gardens
In the hustle and bustle of Los Angeles, you may find yourself craving just a moment of respite. Where do you go to find it, though? Work is busy, home always requires something of you, and your favorite hangouts are always filled with social activity. Is there not an oasis to which you can slip away?
Fortunately, there is! Los Angeles offers some stunning botanical gardens. Here are just a few.
If your perfect home puts you close to relaxing, interesting local attractions like this, contact Betsy Dittman. I am an expert in luxury Los Angeles real estate and the nearby hidden gems so you can find your dream home to support your dream lifestyle. To work with an expert in luxury home sales and buys in Los Angeles and Conejo Valley, call me today!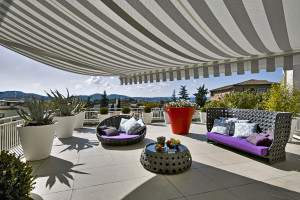 Summer Does Not Bring The Only Outdoor Heat
In Southern California, we get the luxury of using our outdoor spaces all year round. Consequently, it is no surprise that outdoor living is becoming something of an art. To help you make the most of your outdoor space, here are some trends you may want to consider utilizing to boost your own outdoor area.
Stamped Concrete: If you are hoping to do some major hardscaping in your yard without the major expense of stonework, concrete can offer you a solution. You can stain and stamp concrete to mimic the look of more expensive stone, giving your yard a high-end look.
Outdoor Kitchen: You may think that an outdoor kitchen is pretty much just a grill, but these days you can bring all of the fun of cooking into the fresh air. Refrigerators, warming drawers, beer taps, sinks, smokers, and more are now available in outdoor versions.
Water Features: In busy Los Angeles, a water feature can be your solution to drowning out the sound of traffic and creating a more zen space in your yard. They are a trending request for landscapers right now, and have been increasing in popularity for years.
Edible Gardening: Growing your own food is not just trendy, it is also convenient and healthy. Grow tomatoes, chard, asparagus, raspberry bushes, and chili peppers to bring color and beauty to your garden and flavor to your table.
If you are on the hunt for real estate with an on-point, trending outdoor space, contact Betsy Dittman. I am keeping up to date on the hottest trends and the hottest Los Angeles properties so I can help you find the perfect home with the perfect outdoor space. I know how important it is to have an outdoor area to entertain and enjoy the great weather we have. Call me today!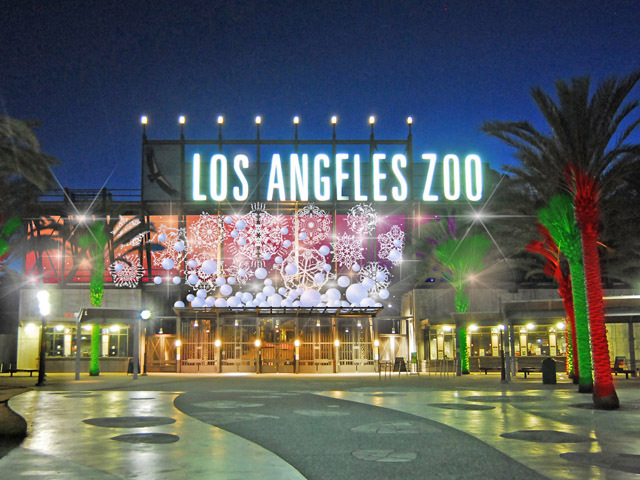 Where To Visit For a Merry & Bright Holiday
It's the most wonderful time of the year for strolling through light-strung streets. Grab the family and hit these ten notable light displays in Southern California for holiday memories you'll treasure for years:
Looking for an interactive event to keep your little ones entertained? From 6:00-10:oo p.m., the Los Angeles Zoo offers dazzling light displays, time with Santa Claus, and the chance to meet a real life reindeer.
Wakefield Court in Saugus lights up from 5:00-10:30 p.m. each night and offers a Night Before Christmas self-guided tour through this sparkling winter wonderland. Bring hot cocoa and the kids—this walk is one you'll be talking about until 2015.
The Grove is not just famous for great holiday shopping—they also boast Los Angeles' largest Christmas tree and a water show timed with your favorite holiday songs.
For a mix of white Christmas with California cheer, check out Naples Island in Long Beach. On December 13th, there will be a Christmas Boat Parade well worth bearing the water's chill.
If you want to visit a cozy neighborhood that decorates all over, head to Candy Cane Lane in Woodland Hills. It gets crowded, but you and yours can join the families and locals in the seasonal merriment.
Want to glam it up this Christmas? Head to (where else?) Beverly Hills. Scroll down Rodeo Drive to look at Christmas lights in luxury. This year, the area is strung with crystal chandeliers.
If history tickles your fancy, head to Christmas Tree Lane in Altadena, said to be the oldest Christmas Light Display in the nation. Don't miss the beautiful piece of real estate that is the Balian House, which gets strung with 10,000 lights each year.
Take a beautiful stroll down the tunnel of lights at Yolanda Avenue in Reseda. Since there are no cars to contend with, kids can roam freely to enjoy the display.
The Mission Inn in Riverside has decided to go big, decorated with over four million holiday lights. One of the largest holiday displays in the country, it is a cannot-miss stop.
Betsy Dittman, specializing in California Luxury Real Estate Properties, can be your guide to more than holiday lights. Contact me today, for all of your Conejo Valley and Los Angeles real estate needs!
Article Source: http://redtri.com/los-angeles/where-to-see-the-coolest-christmas-light-displays-in-los-angeles/#
The holiday season is here, which means it is time to get ready for all of your holiday parties. While you may not get blankets of white snow at your Southern California home, it does not mean that you cannot create a winter wonderland party for your loved ones. Keep these tips in mind to ensure that your holiday party is one to remember!
Be realistic – accept your strengths and weaknesses as a host, and play up your strengths while outsourcing your weaknesses. Keep in mind that the goal of your party is to create a stress free event that everyone will enjoy.
Ask for help – people go to holiday parties to enjoy the company of their friends and family. If people are showing up and you are not completely done setting up, ask for help! Most partygoers are more than happy to help pour wine and light candles.
Set the scene – make sure your bar is stocked with all the essentials, including cocktail tools, glasses, ice, and tongs. Set your table with enough flatware and silverware for each guest, and make sure to have some spares ready just in case. Candles, floral arrangements, and light music will all also help to set the mood!
Stock your pantry – especially if children will be attending your event, make sure that your pantry is filled with snacks.
Provide entertainment – there are many ways to entertain your guests while you are getting ready. Set up a game area with board games for people of all ages to enjoy. A roll of butcher paper and crayons will keep children entertained until it is time to eat.
Having the right home to entertain this season will ensure good times and great memories! Contact Betsy Dittman for all of your luxury home sales in the Los Angeles and Conejo Valley!