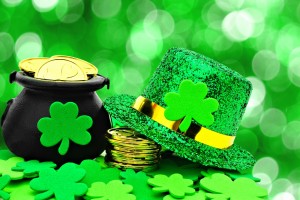 Where To Head For The Holiday
St. Patrick's Day is one of those great holidays that centers on getting family and friends together to eat, drink, and enjoy each other's company. The biggest problem that arises around the holiday, then, is not knowing where to go to grab your pint of Guinness. To help you, here are a couple of suggestions for the best local restaurant options.
Tom Bergin's Tavern: If you want to celebrate a comeback story this St. Patty's Day, head to this tavern, the longest operating Irish establishment in LA. It closed in 2013 but has had a second chance at making its mark in Los Angeles after being purchased and reopened by a regular customer named Derek Schreck. Once there, you will see why Schreck did not want to let it go: the shamrock theme, wood paneling, famous Irish coffee, and bangers and mash make this a can't-miss spot on St. Patrick's Day and throughout the year. 840 S. Fairfax Avenue, Los Angeles • (323) 936-7151
O'Brien's Irish Pub & Restaurant: This Santa Monica staple is decked out so you can perfectly celebrate the holiday. Enjoy their Irish art, spacious patio, and live music while you grab a pint of Irish beer and savor traditional Irish dishes like shepherd's pie, fish 'n' chips, and Guinness pie. If you are looking for a sweet treat this holiday, do not miss their Guinness floats. 2941 Main Street, Santa Monica • (310) 396-4725
Are you working with a real estate expert who will ensure you next home is close to the best places to support your lifestyle? For a guide to the most fun areas of Los Angeles, Beverly Hills, and Conejo Valley, contact Betsy Dittman today. I am here to help you find the best neighborhood to meet your needs.