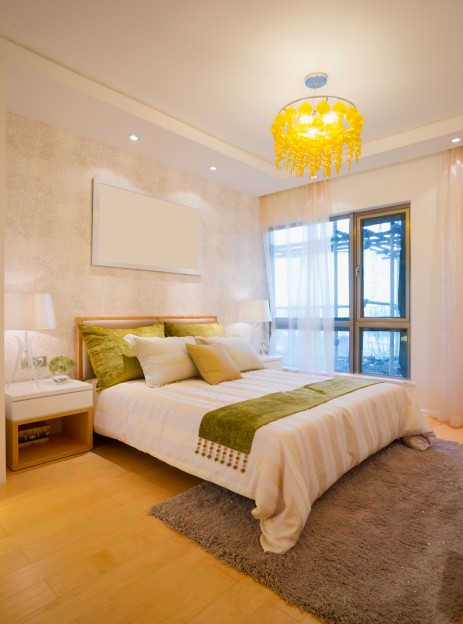 When you cannot afford time away from work for a vacation, your bedroom is your relaxation destination. Incorporate these 10 bedroom must-haves to take your sleeping space from lackluster to luxurious!
1. A COMFORTABLE RUG
No need for slippers, here! Especially during the colder months, a comfy rug can be both functional and aesthetic. If your bedroom is already carpeted, consider adding a smaller rug that complements some of your accent pieces.
2. A THEME
Themes are not just for children's bedrooms. Every room needs some inspiration. Pick a pattern, color, or texture to bring the room together.
3. THE RIGHT AMOUNT OF THROW PILLOWS
There is such a thing as too many throw pillows. If it takes you more than 10 minutes to get to the sheets, you have too many. Only use as many pillows as it takes to make your bed look inviting. A good rule of thumb is to not have more than 6.
4. A PLACE TO SIT (THAT'S NOT THE BED)
A seating area will give your bed the chance to be just a bed. Use an additional seating area to slip on your sneakers, check your email or finish a novel.
5. NO TECH IN SIGHT
A tech-free bedroom will help you to get the relaxation necessary for a healthy lifestyle. Move your TV to a different part of the house, and use the extra space to showcase your favorite piece of art, or stack your favorite books.
6. A COLLECTION OF THINGS YOU LOVE
If you have numerous pieces that you love, but have no place for- create one. Their presence in your room will make you happy each morning when you wake up and see them.
7. WELL-STOCKED NIGHTSTANDS
A nightstand full of necessities is essential. You should have a charming lamp to help you read at night, as well as a great book. Additionally, this is a perfect place to incorporate a stylish water carafe. Place a nightstand on either side of your bed to create a perfectly balanced bedroom.
8. A GREAT MATTRESS
Never underestimate the quality of a comfortable mattress. You should feel rejuvenated, and pain-free after a night's sleep. In addition to comfort, your mattress should complement the height and sizes of your other bedroom furniture.
9. PHOTOGRAPHS – BUT NOT OF FAMILY
Leave the family photos in your other rooms. Stick to artwork that you find both beautiful and calming for your sleeping space. Doing so will help you to clear your mind each night before drifting off to sleep.
10. DRAMA!
Whether you choose a dramatic chandelier, or an oversized headboard, every bedroom needs a splash of drama! Try to limit the number of pieces to 1 or 2, and only choose ones that you absolutely love.
For assistance with luxury real estate in the Westside, San Fernando, and Conejo Valley communities, please contact Betsy Dittman, today.