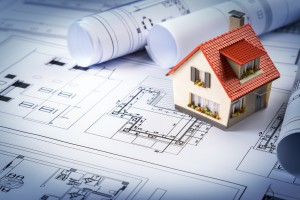 Use This Guide To Decide Which Renovations Are Best
When it comes to remodeling your home, putting money in does not necessarily mean getting money out. Consequently, it is important to discern which home renovation projects will yield a strong return on investment, and which you should skip. To help, here are a few of the best ideas and a few to avoid in 2015.
Invest: Roof Replacement– The single best improvement you can undertake is ripping out your existing roof to lay down new shingles and flashing with galvanized drip edges and trim. Costing around $7,500, this project yields the most significant cost-to-value ratio.
Avoid: Home Office- If you have been thinking of turning a room in your home into an office, skip it. Buyers will not want to have to tear out all the shelving you put in to switch it back to the bedroom they need.
Invest: Garage Door- A stylish garage door can make a huge impact on the aesthetic of your home. Usually costing just $1,150, this improvement can dramatically change the way your home looks.
Avoid: Adding Another Story- In 2014, the cost-to-value ratio of putting a second story dropped by a notable 11 percent. Since adding another story is such a big expense, it is not worth the investment.
Invest: Vinyl Siding- Although this renovation is a fairly major undertaking and costs between $5,600 and $8,000, it is well worth it because it dramatically revolutionizes the entire look of your home.
Are you thinking of taking on an improvement project to make it easier to sell your Los Angeles, Beverly Hills, or Conejo Valley home? To have an expert come alongside you and advise you on which are best, contact Betsy Dittman today. I am here to be your guide to the local luxury real estate market.