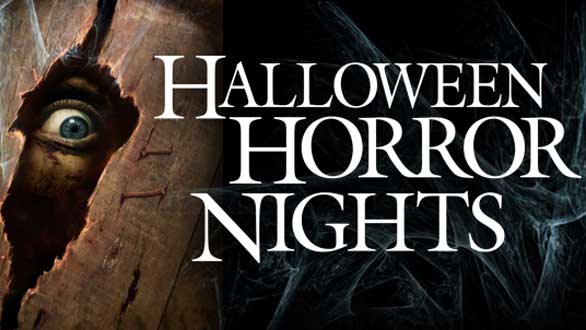 Get your Halloween haunted house fix!
During the Halloween season, Los Angeles is home to some of the best haunted houses. From big-budget theme park productions to homegrown horrors, the city has it all! While Halloween is the time for some good  spooks and scares, check out my list of the best Halloween houses and attractions in Los Angeles .
Halloween Horror Nights-Universal Studios

Universal Studios theme park puts on a scare on select nights until Halloween. This year is all about Crimson Peak: Maze of Madness which is based on the upcoming film. The maze will take guests through ghostly, decaying remains of a Victorian labyrinth. In addition, guests can enjoy the world of Insidious, Alien vs. Predator, Halloween and outrun zombies from The Walking Dead. Runs until November 1st. Universal Studios and City Walk   Universal City
Los Angeles Haunted Hayride-Griffith Park
This hayride is far from the kid-friendly pumpkin patches around town. This year's theme, "Boogeyman,"  unleashes demons, maniacs, and drags guests through a trail of characters and scare zones that nightmares are made out of. The hayride and pitch-black maze will leave you feeling spooked in Griffith Park!
Old Zoo  Griffith Park  Runs until October 31st
Knott's Halloween Haunt- Knott's Berry Farm
Knott's Berry Farm invites guests to roam the mazes, "scare zones", and live shows at the theme park which features over 1,000 monsters.  It is one of the largest and oldest Halloween events held at a theme park.  New attractions this year feature zombies, an evil tooth fairy and Southern voodoo in addition to the return of Elvira, Mistress of the Dark, for two shows nightly.  Don't miss the return of this classic.
Knott's Berry Farm  Runs until October 31st
Dark Harbor-Queen Mary
The is the ultimate haunted attraction on a historic ship. The Queen Mary is going all out for Halloween with mazes, fog, monsters, a vintage Ferris Wheel, and a full bar that includes and R.I.P. Lounge.  The dark and cramped confines of the ship make for an already spooky experience.  Make sure to arrive before 8 pm. For $20 "Happy Haunting Hour" tickets.
Queen Mary, Long Beach  Runs until November 1st
Ward 13
Guests in South Pasadena will walk through Ward 13, a 15 minute walk through Raymond Hill Sanitarium, which is actually an old school building. Here you will confront all sorts of frightening experiments. Your screams will benefit the South Pasadena Educational Foundation.
For a Los Angeles real estate expert, contact Betsy Dittman.  I represent buyers and sellers of property throughout the Greater Los Angeles, San Fernando Valley and  Conejo Valley.  Contact me to answer all of your real estate questions.
Some trends point towards a buyer's market heading our way.
There's no doubt that we've been experiencing a seller's market. As low mortgage rates and skyrocketing rent costs drive more and more Americans to buy homes even as the national housing inventory has stayed relatively tight, sellers have had the opportunity to sell their homes quickly, and for a notable profit.
The tides could be changing, though. Trulia recently calculated how long it takes for homes to sell and found that 63 percent of homes listed early in the summer were still on the market two months later. This is an increase over the 61 percent last summer posted.
What does this mean? It could hint that the market is slowing down, which would be great news for would-be homeowners who've been scrambling to get into homes in the face of competition from other buyers.
Ultimately, the fact that some homes are lingering on the market doesn't necessarily mean that all buyers will have an easier time, though. Specifically, California buyers can still expect a fast-paced market since the Golden State boasts 5 of the top 10 fastest housing markets. That doesn't mean that we won't see a gradual shift towards a buyer's market, but it does mean it could take a little longer for it to reach our particular portion of the West Coast.
Whether you're buying or selling in the local market, it's important that you have an ally on your side to make sure you make the most of your real estate process. For expert insight into local luxury real estate and top-tier service, contact me, Betsy Dittman. I'm dedicated to helping homebuyers and sellers in Beverly Hills and Los Angeles bring their real estate dreams to life in 2015.

2015 House Summer Sales Best in Last Decade
The 'spring buying season' has always been a popular time for homes to fly off the market. It seems that, this year, the summer real estate market will be just as hot!
The most recent report released from the National Association of Realtors (NARS), revealed that there are more buyers looking at homes right now than in any other time in the past two years, including the last two spring seasons. The number of potential purchasers has been greater each month of this year, compared to the same month in 2014. These current numbers are expected to stay higher than last years, all the way through fall.
In short, the housing market will remain strong with an increased number of house sales that will continue throughout summer into the fall season. This year, 2015, aims to be one of the best years in the real estate market for over a decade!
This is the perfect opportunity to put your house on the market if you were thinking of selling, with the increased probability of it being bought quickly. If you are searching for your perfect home, now is the time to get looking!
For all of your real estate needs, contact me, Betsy Dittman. I bring years of sales and marketing experience to sell your house quickly and correctly, and find the perfect home for you and your family!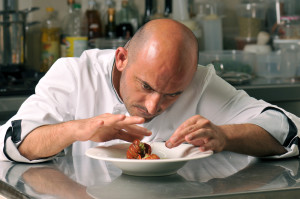 Must-Hit Restaurants This Summer
The summer is in full swing, and on top of the warmer weather and longer days it also brings an energy to get out and do more! If you and your friends are looking to spice up your summer, you might be thinking of dining at some new restaurants. I know from experience, though, that there are so many options in LA finding the right restaurant can feel daunting! To help, here are a few of my recommendations for can't-miss dining during summer 2015.
Sushi Nishi Ya: Want to get a deliciously fresh bite to eat? Why not try this relatively hidden Omakase (chef's choice) gem? Chef Nisi crafts tasteful, tasty sushi that is as beautiful as it is delicious. This place is sure to only get busier as word about it spreads, so head there now! 1712 Victory Boulevard, Glendale │(818) 244-2933
Guerrilla Tacos: Tacos are a California favorite, but Chef Avila is putting his own global twist on them at Guerrilla Tacos. Incorporating interesting elements like black truffles, whole sardines, foie gras, and lots of farmer's market finds, I am never disappointed by the fresh flavor from this food truck. Locations Vary │(818) 640-3033
Trois Mec: Chef Lefebvre is already famous, but Trois Mec secures his place as a master in the world of fine dining. You will not want to miss his handcrafted, internationally-inspired menus so make sure to get your ticket (yes, you read that right; you need a ticket to dine at Trois Mec) here. 716 Highland Avenue, Los Angeles │No phone number available
There is so much great dining in Los Angeles, if you are living too far from it you are missing out! Fortunately, by working with a California real estate expert you can find the perfect home close to all of the action. To learn more about finding the right home for your lifestyle, contact Betsy Dittman. I am here to learn about you and show you houses that will meet not just your needs, but also your wants!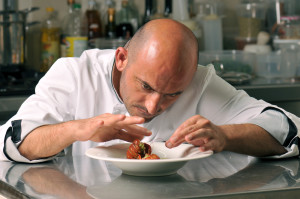 DineLA Restaurant Week Is Just Around The Corner
I love eating out in Los Angeles! There are so many great restaurants to try, but I often find myself going back to my old favorites. Fortunately for me and those of you similarly faithful foodies, there is an upcoming event that can get us out of our habits.
DineLA Restaurant Week 2015 runs from July 13th to July 26th. During these couple weeks, we all have the chance to check out prix fixe menus from restaurants all over the city. With great prices (menus are $15, $20, or $25 at lunch and $30, $40, or $50 at dinner) at standout restaurants all over Los Angeles, DineLA Restaurant Week is the perfect chance for us to forego our favorites and check out a new dining experience (or a dozen). Who knows, we might just find a new favorite!
DineLA Restaurant Week has something for everyone. Mediterranean, French, Italian, Mexican, Indian, American, Vietnamese, Spanish, Thai, Brazilian, Peruvian, Asian Fusion, and more are all on the menu for this dining experience, which means you can find something for the pickiest eater and the most adventurous palate. Travel the world as you travel across our great foodie-friendly city trying new restaurants during these two weeks!
You can find a full list of the hundreds (yes, hundreds!) of restaurants who are participating in DineLA Restaurant Week, their locations, their pricing, and more information here. Have a great time exploring new restaurants and new flavors!
I hope you have a great time checking out DineLA Restaurant Week; I know I will! If you want to be closer to all of the delicious action, contact Betsy Dittman. I am a Los Angeles real estate expert and am passionate about helping you find the right home to suit your lifestyle. Stop living in a lackluster area and call me today!
Where To Catch Fireworks On The Fourth Of July
Sure, the backyard barbecues and poolside parties are fun, but nothing feels quite as American as catching a fireworks display on Independence Day. The good news is that across Los Angeles, there are a number of great opportunities to catch a stunning show in the sky. I love celebrating this holiday with the local community and have some favorite ways to catch the great sky shows in our area. Here are a few of the best displays in the area you will not want to miss!
Americafest: Allegedly the biggest fireworks display in all of Los Angeles, this show brings thousands of people together to celebrate at the Rose Bowl. Festivities at Americafest start a 2:00 p.m. but the highlight of the event is definitely the fireworks, which go off at 9:00 p.m. You will not want to miss this show, produced by Pyrospectaculars by Souza.
Culver City Fireworks Show: Culver City is pulling out all of the stops for the holiday this year. Bringing together live music, food trucks, games for the whole family, and more, they will be offering plenty of entertainment at their event held at West LA College. All of the fun kicks off at 4:00 p.m. and will lead up to a stunning fireworks show.
Hollywood Bowl Fireworks Spectacular: A personal favorite, I try to hit at least one night of the festivities at the Bowl. Kicking off on July 2nd, the festivities include live music from legend Smokey Robinson. On the Fourth, a live orchestra will time their music with the fireworks display.
I hope you have a great time celebrating the Fourth of July this year! So you can get into your dream home to celebrate your freedom in 2015, contact Betsy Dittman. I am here to help you find the perfect luxury real estate for your lifestyle in Los Angeles, the San Fernando and Conejo Valley areas.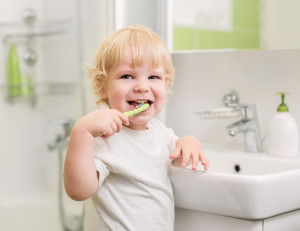 Take The Space To The Next Level
When you are thinking about decorating your house, the kids' bathroom probably does not come immediately to mind. That does not mean, however, that you should resign the room to a ho-hum existence. The kids' bathroom offers you the chance to play with colors and textures in a controlled space, so take that design opportunity in 2015 with this guide!
Color Code: Sure, you would love for your kids to know which towels, toothbrushes, etc. are theirs, but since your little ones cannot yet read, labeling might seem pointless. Fortunately, you can skip the letters and jump straight to colors! Color-coding everything in the kids' bathroom will bring fun and organization to it.
Take A Seat: When bath time rolls around, having somewhere to sit other than on your own knees is a great help. Look for a fun colored, small chair to tuck in the kids' bathrooms to add an interesting décor element with function.
Ditch The Medicine Cabinet: Even if your kids can reach it, odds are they do not need it. Swap it out for a mirror that catches your eye. If you fall in love with it, you could always move it to your own bathroom!
Do Decals: Removable wall decals can give you—and your kids—the chance to play with patterns and colors with zero commitment. Bear in mind that fabric decals hold up best in bathroom humidity.
Are you looking for a home that will already have the design done, freeing you up to relax and enjoy it? To work with an expert agent who can help you find the perfect home in Conejo Valley or Los Angeles, contact Betsy Dittman. I have deep luxury real estate experience and am here to serve you!