Do not let common roadblocks affect your mortgage.
Applying for a home loan requires a tremendous amount of documentation and it can be challenging to keep on top of all the paperwork. You can expect to show everything from full tax returns, pay stubs, bank statements, credit reports, debt, income, and assets. With such an extensive look into your monetary history, this can leave you vulnerable to obstacles in your mortgage application process. Here's how to beat them:
Changes in  Income
If the underwriter at the loan company determines that your income is lower than what the loan originator said it was, you can provide a written verification of employment. This breaks down your wages and is especially helpful if you are an hourly employee with fluctuating income from bonuses and overtime. Lenders normally require two years of consistent income history when reviewing a loan application for approval.
Too Much Debt
If your debt-to-income ratio is too high, you may need to reevaluate the mortgage that you are applying for. You can also reduce the payment on your mortgage, reduce or remove payments on consumer loans, or reconsider the income. Your debt-to-income ratio should not exceed 45% in order to qualify.
Paying Debt Off Incorrectly
When your credit card payments are paid off, you can reduce your payment-to-income ratio. When you pay off consumer debts to qualify for a mortgage, the accounts must be closed as well, which may have a negative impact on your healthy credit score. A good option is to obtain an updated credit report and make sure that each creditor that you have paid off reports to the credit bureau a zero balance and payment due.
Negative Events on your Credit Report
If you have had a short sale within the past four years, it could stop your conventional loan in its tracks and you would have to apply for an alternative loan such as an FHA . Be sure to check your credit report to remove any anomalies. If you have issues in regard to your loan application, make sure you contact your loan officer immediately to explain the situation and resolve any issues that could impact the loan process.
Now that you successfully have a mortgage in hand (with the help of these useful tips!), you can finally purchase that dream home in the Los Angeles or Conejo Valley area. Contact me, Betsy Dittman, to find your dream home in California!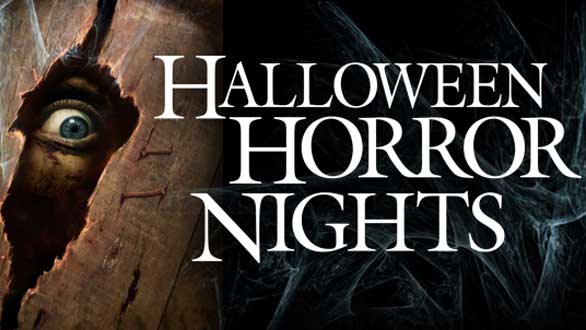 Get your Halloween haunted house fix!
During the Halloween season, Los Angeles is home to some of the best haunted houses. From big-budget theme park productions to homegrown horrors, the city has it all! While Halloween is the time for some good  spooks and scares, check out my list of the best Halloween houses and attractions in Los Angeles .
Halloween Horror Nights-Universal Studios

Universal Studios theme park puts on a scare on select nights until Halloween. This year is all about Crimson Peak: Maze of Madness which is based on the upcoming film. The maze will take guests through ghostly, decaying remains of a Victorian labyrinth. In addition, guests can enjoy the world of Insidious, Alien vs. Predator, Halloween and outrun zombies from The Walking Dead. Runs until November 1st. Universal Studios and City Walk   Universal City
Los Angeles Haunted Hayride-Griffith Park
This hayride is far from the kid-friendly pumpkin patches around town. This year's theme, "Boogeyman,"  unleashes demons, maniacs, and drags guests through a trail of characters and scare zones that nightmares are made out of. The hayride and pitch-black maze will leave you feeling spooked in Griffith Park!
Old Zoo  Griffith Park  Runs until October 31st
Knott's Halloween Haunt- Knott's Berry Farm
Knott's Berry Farm invites guests to roam the mazes, "scare zones", and live shows at the theme park which features over 1,000 monsters.  It is one of the largest and oldest Halloween events held at a theme park.  New attractions this year feature zombies, an evil tooth fairy and Southern voodoo in addition to the return of Elvira, Mistress of the Dark, for two shows nightly.  Don't miss the return of this classic.
Knott's Berry Farm  Runs until October 31st
Dark Harbor-Queen Mary
The is the ultimate haunted attraction on a historic ship. The Queen Mary is going all out for Halloween with mazes, fog, monsters, a vintage Ferris Wheel, and a full bar that includes and R.I.P. Lounge.  The dark and cramped confines of the ship make for an already spooky experience.  Make sure to arrive before 8 pm. For $20 "Happy Haunting Hour" tickets.
Queen Mary, Long Beach  Runs until November 1st
Ward 13
Guests in South Pasadena will walk through Ward 13, a 15 minute walk through Raymond Hill Sanitarium, which is actually an old school building. Here you will confront all sorts of frightening experiments. Your screams will benefit the South Pasadena Educational Foundation.
For a Los Angeles real estate expert, contact Betsy Dittman.  I represent buyers and sellers of property throughout the Greater Los Angeles, San Fernando Valley and  Conejo Valley.  Contact me to answer all of your real estate questions.
Some trends point towards a buyer's market heading our way.
There's no doubt that we've been experiencing a seller's market. As low mortgage rates and skyrocketing rent costs drive more and more Americans to buy homes even as the national housing inventory has stayed relatively tight, sellers have had the opportunity to sell their homes quickly, and for a notable profit.
The tides could be changing, though. Trulia recently calculated how long it takes for homes to sell and found that 63 percent of homes listed early in the summer were still on the market two months later. This is an increase over the 61 percent last summer posted.
What does this mean? It could hint that the market is slowing down, which would be great news for would-be homeowners who've been scrambling to get into homes in the face of competition from other buyers.
Ultimately, the fact that some homes are lingering on the market doesn't necessarily mean that all buyers will have an easier time, though. Specifically, California buyers can still expect a fast-paced market since the Golden State boasts 5 of the top 10 fastest housing markets. That doesn't mean that we won't see a gradual shift towards a buyer's market, but it does mean it could take a little longer for it to reach our particular portion of the West Coast.
Whether you're buying or selling in the local market, it's important that you have an ally on your side to make sure you make the most of your real estate process. For expert insight into local luxury real estate and top-tier service, contact me, Betsy Dittman. I'm dedicated to helping homebuyers and sellers in Beverly Hills and Los Angeles bring their real estate dreams to life in 2015.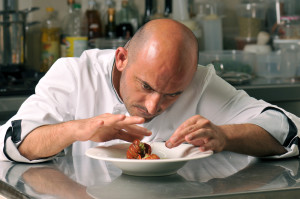 Must-Hit Restaurants This Summer
The summer is in full swing, and on top of the warmer weather and longer days it also brings an energy to get out and do more! If you and your friends are looking to spice up your summer, you might be thinking of dining at some new restaurants. I know from experience, though, that there are so many options in LA finding the right restaurant can feel daunting! To help, here are a few of my recommendations for can't-miss dining during summer 2015.
Sushi Nishi Ya: Want to get a deliciously fresh bite to eat? Why not try this relatively hidden Omakase (chef's choice) gem? Chef Nisi crafts tasteful, tasty sushi that is as beautiful as it is delicious. This place is sure to only get busier as word about it spreads, so head there now! 1712 Victory Boulevard, Glendale │(818) 244-2933
Guerrilla Tacos: Tacos are a California favorite, but Chef Avila is putting his own global twist on them at Guerrilla Tacos. Incorporating interesting elements like black truffles, whole sardines, foie gras, and lots of farmer's market finds, I am never disappointed by the fresh flavor from this food truck. Locations Vary │(818) 640-3033
Trois Mec: Chef Lefebvre is already famous, but Trois Mec secures his place as a master in the world of fine dining. You will not want to miss his handcrafted, internationally-inspired menus so make sure to get your ticket (yes, you read that right; you need a ticket to dine at Trois Mec) here. 716 Highland Avenue, Los Angeles │No phone number available
There is so much great dining in Los Angeles, if you are living too far from it you are missing out! Fortunately, by working with a California real estate expert you can find the perfect home close to all of the action. To learn more about finding the right home for your lifestyle, contact Betsy Dittman. I am here to learn about you and show you houses that will meet not just your needs, but also your wants!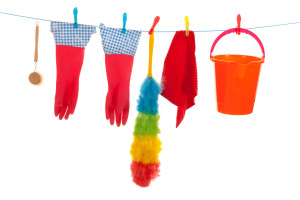 Make Your Project Easier
As the weather warms, you have the opportunity to throw open your windows and get rid of the dust and grime that has built up over the gloomier winter months. Spring cleaning your whole home can feel like a major undertaking, though. Fortunately, utilizing these tips will make it both easier and more productive.
Put Yourself On The Clock: Sometimes your biggest obstacle to getting your home clean is simply getting started. So it does not feel so daunting, set a timer for 50 minutes. Clean, focusing on one room, for that time. When your timer goes off, use the last 10 minutes to put everything back in its place. If you did that once a weekend for the next month, odds are high you could get your home in great shape!
Minimize: You probably have some clutter throughout your house that makes cleaning it more difficult. This is the perfect time to detox your home. If you are not sure what to get rid of, turn to things of which you have multiples. Do you need 33 cookbooks? 15 plain colored button down shirts? 28 body butters? Try to keep no more than a couple of any item in your home.
Tag It: To make spring cleaning easier next year, tag items you think you do not use often with today's date. Then, each time you use a tagged item take the tag off. Get rid of any items that still have tags next time you spring clean.
With all of the effort it takes to maintain a house, you deserve to be in one you love. To find your ideal Los Angeles home, contact Betsy Dittman. I am a local real estate expert and am here to help you find a house you will love so much cleaning will be less of a chore.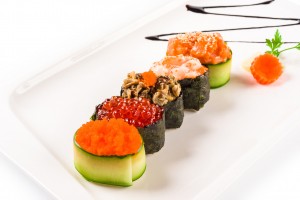 The Best Local Places For This Japanese Cuisine
One of the best parts of living in or near Los Angeles is our access to some of the finest dining not only in the country, but also in the world. Our plethora of restaurant options is further bolstered by our proximity to the sea, giving us access to the best, freshest seafood. So you can fully take advantage of all the area has to offer, do not miss the top three local sushi restaurants, according to LA Weekly.
Urusawa: Urusawa promises an experience as delightful and luxurious as the plates it serves. Offering only the freshest, most beautiful (and often most rare) specialties, Hiro Urusawa learned his art from Masa Takayama, generally known to be the best sushi chef in the United States. While Takayama has left for the East Coast, Urusawa stays local to wow us with his sushi and his restaurant. 218 N. Rodeo Drive, Beverly Hills • (310) 247-8939
Kiriko Sushi: Ken Namba, Kiriko's chef, has mastered the traditional art of sushi while giving it his own personal touch. Namba prepares for the entire restaurant yet manages to do it all with an air of calm that is contagious. Step into the mahogany sushi bar to experience a meal, and an evening, you will not soon forget. 11301 W. Olympic Boulevard, Los Angeles • (310) 478-7769
Mori Sushi: Since so much of sushi's flavor needs to be delicately drawn out by the best chefs, when Morihiro Onodera retired from Mori a year ago many expected his assistant chef to deliver a lower quality product. Fortunately, Mori and its meticulous in-house creation of everything from green tea ice cream to soy sauce to flatware have been perfectly maintained. 1500 W. Pico Boulevard, Los Angeles • (310) 479-3939
Do you have a real estate agent who is guiding you towards the best luxury real estate close to the finest restaurants in Los Angeles and Conejo Valley? For your guide to the best sushi and best homes in Southern California, contact Betsy Dittman today. I look forward to helping you find your dream home in 2015.
Fall is the ideal time for new restaurant owners to debut the locations they have been perfecting for months. The City of Angels is home to some of the best dining establishments in the country. Here is a list of the most anticipated openings taking place this fall in Los Angeles:
Pistola located at West Third: This meat-based Italian restaurant is sure to please pasta-lovers everywhere!
Jon & Vinny's new restaurant in the Fairfax District. The restaurant will double as a commissary kitchen, R&D, and wine shop. The name of the establishment is still to be determined.
New Port Seafood located in Beverly Hills will be the new spot for seafood lovers. The menu will incorporate Cambodian, Thai, and Vietnamese elements.
Pete's Café located Downtown. Owners Josef Centeno and Pete McLaughlin already have 3 thriving businesses located on the same block. Leave it to these restaurant experts to cook up the best crab cakes in town.
Eggslut Ramen located Downtown. This joint puts an extraordinary spin on the classic egg sandwich!
The Gadarene Swine in Studio City. This spot will be great for vegetarians, as it features a menu that is heavily focused on vegetables.
Big Gay Ice Cream in Downtown. The brand is originally from New York, and is preparing to take L.A. by storm with their delicious ice cream, and year-round operating ice cream truck.
Sara Kramer's new establishment. The name and location are still in the works, but the Brooklyn chef is excited to create a restaurant that incorporates fresh grilled bread.
Suave Rico located in Culver City. The idea behind this spot is fast, but casual rotisserie
Bacari PDR in Playa del Rey. This Italian eatery will be the second restaurant for owners Robert and Daniel Kronfli.
For the best real estate experience possible, work with a real estate agent you can trust. Contact Betsy Dittman. Real Estate, Easy.