These are a few good reasons to refinance your mortgage.  
Your mortgage is probably one of your biggest monthly expenses, so refinancing is tempting. It could help you save money each month, get a lower interest rate to save over the life of your loan, and free up money for other, more fun pursuits. Not everyone should refinance, though. Should you?
There are a few great reasons for working on your mortgage. Here's my mortgage advice on when you should refinance.
You can get a lower rate. Keep in mind that when you refinance, you'll have to pay closing costs all over again. It's worth it to take those on if you can save 2 percent on your interest rate. Talk to your lender and see how much you could shave off your rate before you commit to refinancing.
You can slash your loan life. Even if you can't minimize your monthly payment, shortening the duration of your loan is well worth it. Just think, if you could be free of your mortgage payments in 10 years instead of 12, that gives you two extra years of cash to put towards home improvements, retirement, or fun!
You need to pull our equity. If you have debts other than your mortgage that are weighing on your family, refinancing can be a great way to free up the equity you've built in your home to pay off those outstanding amounts.
Instead of working on your mortgage, you could simply sell your house and buy another one that better suits you. To learn how selling your Los Angeles, Santa Monica, San Fernando or Conejo Valley, or Beverly Hills home could help you get into the right house with the right mortgage, contact me, Betsy Dittman. As a real estate expert, I'm more than happy to offer my advice to you.
The demand for luxury properties, particularly in the Los Angeles area, is increasing.
In the second quarter of 2015, Los Angeles saw an 8.6 percent increase in the number of luxury single- family home sales when compared to last year. In addition, the prices are surpassing the levels reached before the last housing market burst.
High demand areas such as Santa Monica, Beverly Hills, and Pacific Palisades are experiencing record prices. The luxury median price of  a single-family home in those areas has climbed to over $5.9 million. This represents an increase of 13.7 percent over the median price from the same quarter of 2014. Many believe this is due to a strong economic outlook.
Extra care is being taken when selling to this sophisticated and determined group of potential buyers. Foreign luxury buyers are becoming increasingly more likely to purchase a property based on what they read online and U.S property  is looking more like a "safe haven" for their money as well as a highly coveted place for vacation or relocation.
Vacation home sales represented 21 percent of all home purchases in the U.S last year, and Los Angeles home sales do not seem to be decreasing any time soon. Find your dream home with real estate expert, Betsy Dittman. I have experience working with buyers and sellers throughout the Greater Los Angeles, San Fernando Valley, Malibu, and  Conejo Valley areas. Contact me today to help you reach your real estate goals.
Find Local Produce At These Markets
With the warming weather comes more opportunities to get out of your standard grocery shopping routine and head to the farmers' market instead. I love heading the farmers' market because it gives me the chance to stroll in the summer sunshine and discover some new local favorites to work more flavor and nutrients into my meals. So you can enjoy the season with me, check out these great weekend markets.
Are you hoping to move somewhere you can get great local produce to help you on the path to your best, healthiest life? To find a home that complements your life goals, contact Betsy Dittman. Serving Calabasas, Westlake Village and the surrounding area, I am here to help you discover your dream house this year.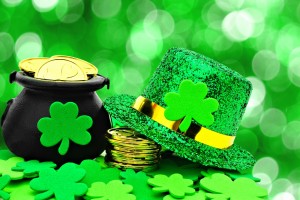 Where To Head For The Holiday
St. Patrick's Day is one of those great holidays that centers on getting family and friends together to eat, drink, and enjoy each other's company. The biggest problem that arises around the holiday, then, is not knowing where to go to grab your pint of Guinness. To help you, here are a couple of suggestions for the best local restaurant options.
Tom Bergin's Tavern: If you want to celebrate a comeback story this St. Patty's Day, head to this tavern, the longest operating Irish establishment in LA. It closed in 2013 but has had a second chance at making its mark in Los Angeles after being purchased and reopened by a regular customer named Derek Schreck. Once there, you will see why Schreck did not want to let it go: the shamrock theme, wood paneling, famous Irish coffee, and bangers and mash make this a can't-miss spot on St. Patrick's Day and throughout the year. 840 S. Fairfax Avenue, Los Angeles • (323) 936-7151
O'Brien's Irish Pub & Restaurant: This Santa Monica staple is decked out so you can perfectly celebrate the holiday. Enjoy their Irish art, spacious patio, and live music while you grab a pint of Irish beer and savor traditional Irish dishes like shepherd's pie, fish 'n' chips, and Guinness pie. If you are looking for a sweet treat this holiday, do not miss their Guinness floats. 2941 Main Street, Santa Monica • (310) 396-4725
Are you working with a real estate expert who will ensure you next home is close to the best places to support your lifestyle? For a guide to the most fun areas of Los Angeles, Beverly Hills, and Conejo Valley, contact Betsy Dittman today. I am here to help you find the best neighborhood to meet your needs.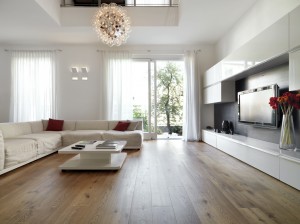 Keep Up To Date On The Latest High-End Real Estate Trends
As the New Year approaches, it's time to look back on 2014 and appraise the transformations in the real estate market. Whether you are designing a home, working on renovations with plans of selling, or just curious about the latest in luxury homes, agent Betsy Dittman is here to keep you ahead of the curve.
On The Rise: With more listings opening up in metro areas and an increasing emphasis on natural, open light, a few notable trends are on the rise. Listings featuring marble baths increased by a notable 78 percent and roof decks by 63 percent. Who doesn't love an evening cocktail on the roof followed by a lavish bath before bed? Here are the top five features on the rise according to Trulia:
Marble Baths
Roof Decks
Oversized Windows
Storage Space
Terraces
Dipping Down: Though no feature has been significantly on the out (the lowest any luxury has dropped is by 16 percent), it is still worth looking at the features about which people are caring less. Save yourself the trouble of putting hard work into an improvement that's going out of style. Trulia reports that the following luxuries trended down in 2014:
BBQs
Hardwoods
Plantation Shutters
Covered Patios
Lush Landscaping
If you've put in a down trending feature or missed a luxury that's increasing in popularity, fear not. With years of industry experience, Betsy Dittman can find the right buyer for your home.
To learn more about the latest Conejo Valley, San Fernando Valley, Santa Monica and Los Angeles luxury real estate trends, contact Betsy Dittman. I am here to be your liaison in the ever-shifting real estate market, keeping you current to ensure you are always getting the best out of your home. I dedicate myself to offering you the highest level of service so you will know you're getting what you deserve—the best.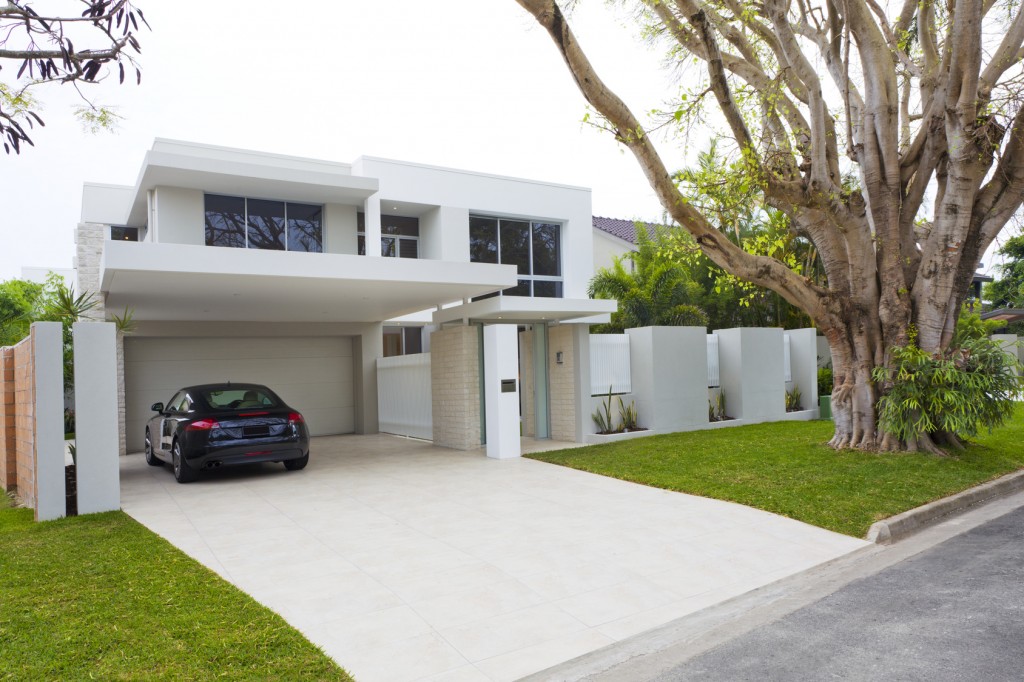 The decision to part with your home is a tough one. However, having to lower your price after your home has already been on the market is even tougher! The first two weeks after putting your home up for sale are the most crucial. This is when buyers are the most interested in your property. If your home does not sell during this time period, you may need to lower your price.
When buyers see a home with a price that has been lowered, they tend to assume that there is a problem with the house. Avoid this altogether by pricing your home right the first time around. Your listing price should be relevant to today's current market value. It should be close to the other prices of similar homes for sale in your area. Additionally, it is beneficial to pay attention to price trending. If home prices are beginning to drop, consider pricing your home slightly lower than market value to accommodate for the potential trend. However, if prices are beginning to increase, stay at a current market price.
When preparing your home for a showing, it is important to think about your home's presentation and curb appeal. Hiring a quality landscaping service, or power washing your entry way can be the boost your home needs to sell at full asking price! Clear out the clutter inside your home before having it photographed, or opening it up to potential buyers. Hire an experienced photographer who will know how to best highlight the features of your home. Lastly, take care of all minor repairs before the showing. Buyers will be looking for imperfections; make sure they will not find any!
For any additional home selling advice, please contact the friendly and experienced real estate professional, Betsy Dittman.  Betsy can assist you with your luxury real estate needs in any of the Westside, San Fernando, and Conejo Valley communities.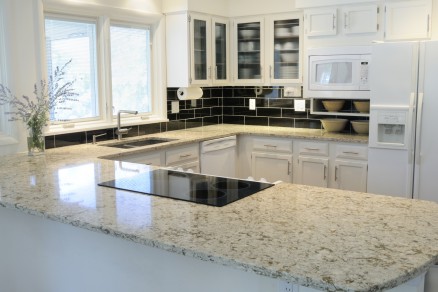 Preparing your home for sale means making minor repairs, and digging out the paint trays! Typically, real estate experts advise that homeowners stay within the safe realm of neutral wall colors. If you choose to go with a vibrant color, you risk turning off potential buyers. However, this can be a controversial idea. Bright colors are proven mood-enhancers. Consequently, should you make your walls vibrant before entering the market?
The key is to be smart about your colors, and think about how long you will be living in your home. It is okay to include color as long as you do not overdo it. If you are planning to sell your home quickly, it is smart gravitate towards neutral colors. These are the safest choices, and will attract the most buyers. If you really want to incorporate color, remember that buyers enjoy seeing shades of blue instead of red!
If you plan to stay in your home for a considerable amount of time, then do not worry about how your walls will affect your selling potential. Paint your home colors that you love! You should be able to express yourself in your place of residence without worrying about the demands of the market.
Your home is where you will spend the majority of your life. Do not live in shades of eggshell, or taupe if your eyes yearn for bold and daring hues. The color of your walls can easily be changed before you begin the selling process. It would be smart to refrain from adding color to permanent fixtures like countertops.
If you would like luxury real estate advice from a knowledgeable agent, please contact Betsy Dittman. She can provide you with expert real estate information about market trends in the Westside, San Fernando, and Conejo Valley communities.