These tips can make organizing your closet for fall and winter a snap!
Can you believe that the summer's already come to an end? Our recent heat wave certainly wouldn't seem to indicate that the seasons are shifting, but the calendar doesn't lie.
Since you know cooler weather is soon to be heading our way, this is a great time to start thinking about organizing your closet for fall. Here are a few of my favorite tips to help!
Start Storing: There's no reason to have your shorts and sandals taking up prominent places in your closet anymore. Store the majority of your summer clothes, keeping a few of your favorite pieces out for vacations and the random hot days we have here in Los Angeles.
Get Hung Up On Hangers: Switching your closet over to a single hanger style might sound like a lot of work, but trust me, the result is well worth it! Not only will thinner, velvet-covered hangers in a single color give your closet a chic look, they'll also help your clothes hang better and, believe it or not, create more closet space!
Engage Your Eyes: You're much more likely to wear more of your wardrobe if you can actually see it. Move stored summer clothing to the back of your closet, and move everything you want to wear the fall and winter to the front. Organize your closet so everything is as visible as possible. Hang up shirts with graphics, for example, so you won't lose them with your plain tees.
Organizing your closet can be a nightmare if you don't have enough closet space. Are you ready to get into the right  home, with the right closet? Enjoy the luxury of having a great closet—and a great home!—by contacting me, Betsy Dittman, today. I'm here to be your guide to the local real estate market, guiding you towards the perfect home for all of your wants and needs.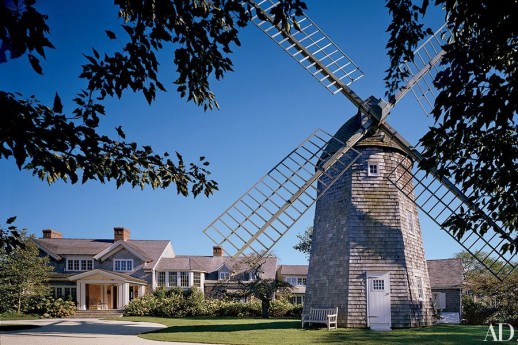 New England Architecture Marks These Stunning Homes
Shingle style architecture has become synonymous with East Coast class. Made popular with the rise of the New England school of architecture in the late 1800s, this architectural style focuses on shapes and flows instead of ornamentation. I am a huge fan of shingle style homes! Here is a look at some distinctly, beautifully American homes in the shingle style.
The shingles tie this unique 19th-century windmill in Long Island in with the main house, which was renovated by architect Andrew Pollock.
The exterior talents of Botticelli & Pohl Architects and interior skills of designer Elissa Cullman perfect this Nantucket home.
Perfect for a summer retreat, this Sagaponack, New York home was architected by Taryn Christoff and Martin Finio.
Robert A.M. Stern Architects and design firm S. R. Gambrel joined forces to lend the breezy, fresh feel to this shingle style home.
Want to get away to an estate-esque weekend home? Call on the talented architects at Shope Reno Wharton who designed this Southampton home.
Design elements from Shope Reno Wharton add interest to this New Jersey home's façade.
Combining the traditional and the contemporary, Shope Reno Wharton designed this stunning getaway spot on Long Island Sound.
The collaboration between interior designer Victoria Hagan and Ferguson & Shamamian architect Oscar Shamamian resulted in this gorgeous Nantucket family home overlooking the water.
Located harborside in Nantucket, this home was transformed into perfectly planned cottages by Jacobsen Architecture.
This Martha's Vineyard home designed by Ferguson & Shamamian offers its residents the chance to soak up the sun and the gorgeous views from every room in the house.
Designed by Eric Woodward and updated by Thad Hayes, this home manages to hold its own against the natural beauty that surrounds it.
Only Shelton, Mindel & Associates could blend Martha's Vineyard high-brow style with beach house relaxation.
This 11,000 square foot home still manages to look cozy thanks to the design of Nantucket Architecture Group.
Mark P. Finlay architected this palatial retreat in South Carolina.
If you are looking to bring East Coast charm west, contact Betsy Dittman. I can help you find the perfect shingle style home!