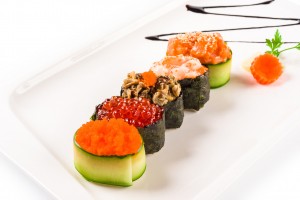 The Best Local Places For This Japanese Cuisine
One of the best parts of living in or near Los Angeles is our access to some of the finest dining not only in the country, but also in the world. Our plethora of restaurant options is further bolstered by our proximity to the sea, giving us access to the best, freshest seafood. So you can fully take advantage of all the area has to offer, do not miss the top three local sushi restaurants, according to LA Weekly.
Urusawa: Urusawa promises an experience as delightful and luxurious as the plates it serves. Offering only the freshest, most beautiful (and often most rare) specialties, Hiro Urusawa learned his art from Masa Takayama, generally known to be the best sushi chef in the United States. While Takayama has left for the East Coast, Urusawa stays local to wow us with his sushi and his restaurant. 218 N. Rodeo Drive, Beverly Hills • (310) 247-8939
Kiriko Sushi: Ken Namba, Kiriko's chef, has mastered the traditional art of sushi while giving it his own personal touch. Namba prepares for the entire restaurant yet manages to do it all with an air of calm that is contagious. Step into the mahogany sushi bar to experience a meal, and an evening, you will not soon forget. 11301 W. Olympic Boulevard, Los Angeles • (310) 478-7769
Mori Sushi: Since so much of sushi's flavor needs to be delicately drawn out by the best chefs, when Morihiro Onodera retired from Mori a year ago many expected his assistant chef to deliver a lower quality product. Fortunately, Mori and its meticulous in-house creation of everything from green tea ice cream to soy sauce to flatware have been perfectly maintained. 1500 W. Pico Boulevard, Los Angeles • (310) 479-3939
Do you have a real estate agent who is guiding you towards the best luxury real estate close to the finest restaurants in Los Angeles and Conejo Valley? For your guide to the best sushi and best homes in Southern California, contact Betsy Dittman today. I look forward to helping you find your dream home in 2015.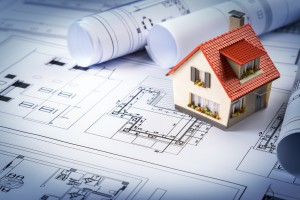 Use This Guide To Decide Which Renovations Are Best
When it comes to remodeling your home, putting money in does not necessarily mean getting money out. Consequently, it is important to discern which home renovation projects will yield a strong return on investment, and which you should skip. To help, here are a few of the best ideas and a few to avoid in 2015.
Invest: Roof Replacement– The single best improvement you can undertake is ripping out your existing roof to lay down new shingles and flashing with galvanized drip edges and trim. Costing around $7,500, this project yields the most significant cost-to-value ratio.
Avoid: Home Office- If you have been thinking of turning a room in your home into an office, skip it. Buyers will not want to have to tear out all the shelving you put in to switch it back to the bedroom they need.
Invest: Garage Door- A stylish garage door can make a huge impact on the aesthetic of your home. Usually costing just $1,150, this improvement can dramatically change the way your home looks.
Avoid: Adding Another Story- In 2014, the cost-to-value ratio of putting a second story dropped by a notable 11 percent. Since adding another story is such a big expense, it is not worth the investment.
Invest: Vinyl Siding- Although this renovation is a fairly major undertaking and costs between $5,600 and $8,000, it is well worth it because it dramatically revolutionizes the entire look of your home.
Are you thinking of taking on an improvement project to make it easier to sell your Los Angeles, Beverly Hills, or Conejo Valley home? To have an expert come alongside you and advise you on which are best, contact Betsy Dittman today. I am here to be your guide to the local luxury real estate market.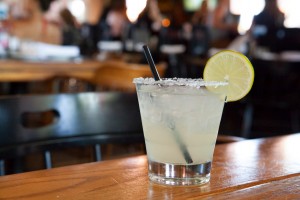 Restaurant Openings In LA
LA offers some of the best food in the country, but to know you are truly getting the most from your meals you have to keep a finger on the pulse of the local restaurant scene. As restaurateurs and hipsters alike flock to Los Angeles to offer delicious plates served in oh-so-chic scenes, you know that 2015 will bring great new eateries to the area. To get you started on your journey to discovering your new favorite spot, check out these new bars and restaurants.
Sweeney's Ale House: It's about time the West Valley got its own gastropub, and the team behind Surly Goat is delivering just that. This Encino beer hall offers happy hour seven days a week, so don't miss its notable menu of craft brews and tasty burgers.
SpreadPB: Who doesn't love being able to customize their meals? À la the frozen yogurt shops that offer endless options for satisfying your unique palate, SpreadPB lets you take the blasé PB&J and spice it up with the trendiest, most delicious options locally available.
aestus: If you are looking for a great beachside restaurant without the usual ho-hum beachside menu, this is a can't-miss spot. The upscale location serves trending produce and healthy protein options like grass-fed beef and grilled octopus.
Looking for a home is so much more than just looking for the house itself. You know that neighborhood is important. To get a guide to California luxury real estate properties who can guide you on the best, most happening areas, contact Betsy Dittman today. Serving the Conejo Valley, Beverly Hills, and Los Angeles, I am here to ensure your luxury real estate needs are always met. You deserve to find your dream home in your ideal location this year, so call me today.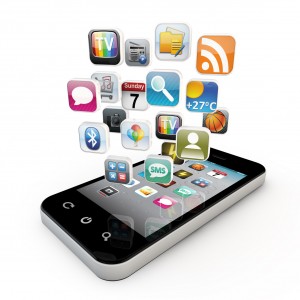 Use These Apps For Your Next Home Improvement Project
If you are working on your home, it can be easy to become overwhelmed. Because the improvements have to be conducted in your home, you never get to leave the work behind for longer than a night on the town. Fortunately, as technology has advanced there are smartphone apps that can make your DIY projects easier. To help you get the most from your home improvement project, check out these apps.
RoomScan: As you try to re-envision your home with updated furniture and décor, it is helpful to have the floor plan drawn out. Unfortunately, if your room is not a simple square drawing out the shape in the right proportion can be a challenge. RoomScan can quickly and accurately sketch out any floor plan for you, and the only thing you need to do is tap your phone to each wall of the room.
Houzz: CNN did not deem Houzz the "Wikipedia of interior and exterior design" for nothing. This app is filled with examples of great design and décor, and you can even search by specific paint colors to have a better understanding of how each hue will look in the room.
SnapShop: You know heading to that ritzy boutique would likely result in you finding your dream piece, but could also lead to you busting your budget. This handy app allows you to snap a picture of the item you love, enter a small amount of information, and then offers you similar options at different price points from hundreds of retailers.
Are you looking for a luxury real estate expert to help you visualize your dream home for 2015? If so, contact Betsy Dittman today. I serve Beverly Hills, Conejo Valley, and Los Angeles and am here to be your guide to California luxury real estate properties. You deserve to work with a dedicated, educated agent so call me today.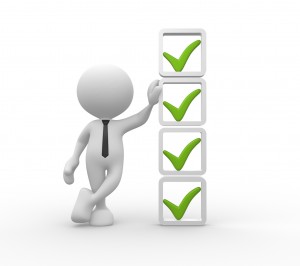 Use This Quick Checklist To Get Your Home Party-Ready
Between holiday shopping, baking, and events, hosting a party can be the straw that breaks the busy camel's back. With a quick and easy cleaning checklist, getting your home ready for guests doesn't have to require intensive labor. If you get off work at 5:00 p.m. and have guests coming at 7:00 p.m., these guidelines will keep you on track for preparing your house and yourself.
Do A Walk Through: Clean from your front porch in. Your front door and entryway will be the first part of your home your guests see, so they should be a priority when it comes to house cleaning. Don't forget to make space in your coat closet as well.
Touch Up the Bathrooms: You will have a lot of traffic through your bathrooms by the night's end, so it's best to start with a clean slate. Sanitize your surfaces and make sure there is extra toilet paper easily accessible.
Freshen Up: Don't put getting yourself ready off until the last minute, or you may run out of time. When you're tidying up the bathroom, take the time to touch up your makeup and hair so you can be party-ready without stress as the hour approaches.
Make Space: Empty out your garbage, recycling container, dishwasher, and fridge. You'll want space in the refrigerator for drinks, in the dishwasher for dirty dishes, and in all available waste containers.
Set The Mood: Put on your party playlist, dim the lighting, and do a final walk through to get everything prepared. If you have time, do a final dusting and de-cluttering run through the home so everything will be picture perfect.
No party would be complete without a great venue to host it in. Contact real estate agent Betsy Dittman, an expert in California Luxury Real Estate Properties, for all of your Beverly Hills, Conejo Valley, San Fernando Valley, and Los Angeles luxury real estate needs.