Stop using these selling strategies if you actually want to sell your Los Angeles, CA home!
Theoretically, if you list your home on the market you actually want it to sell. That's why it baffles me that time and time again, people use these "selling strategies" that have been proven to fail. If you're serious about finding a buyer and making a profit from your home, stay far away from these selling strategies that could tank your sale.
Pricing High: I understand that you put a lot of work into renovating your home. I understand that you'd like to recoup as much of that money as possible. That doesn't mean that you can necessarily expect to get every cent back, though. Pricing your home too high will price it right out of your local market, and your listing will be left languishing. If you want your home to sell, look at comparable sales in your neighborhood and work with your agent to price it competitively.
Refusing Offers: You'd like to make a certain profit margin on your home when it sells, so it's tempting to balk at offers that come in lower than anticipated. Don't reject them outright, though! All offers are just a starting point for negotiating, and your agent may yet be able to work the buyer up to a better price point. Don't lose them by rejecting their offer right away!
Choosing an Agent Quickly: Make sure you interview multiple real estate agents. The wrong one could leave you not getting as much money as you deserve or, worse yet, not being able to sell at all!
There are just a few selling strategies that I've seen fail time and time again, and my goal is to help you steer clear of them. To learn about what does and doesn't work when trying to sell your Los Angeles home, contact me, Betsy Dittman. I'm a local real estate agent with years of experience who can help you avoid mistakes that could make it impossible to sell your home!
Should you put up your real estate listing in Los Angeles, CA now or wait until spring?
It's common knowledge in the real estate world that spring and summer are the hottest times for the market. As the mercury rises, so do the number of people wanting to buy and sell. That doesn't necessarily mean you need to wait until 2016 to list your home, though. In fact, there are actually quite a few reasons listing in the winter can benefit you. Here's why the best time for your real estate listing in Los Angeles, CA to go live is right now.
To start, people always need to buy. By listing right now, you can capitalize on the people whose leases end at the year's end and want to have a home locked down before they need to move out. You'll grab the people who just got a major holiday bonus at work and finally have enough for their down payment. You'll attract buyers who finished their year-end finances and realized renting just doesn't make sense for them anymore.
What's more, you'll not only be able to make it on the radar for these buyers, you'll likely be one of their limited options. Most people will wait until spring to list their homes, so listing now helps you avoid the bulk of the competition. Don't worry about your curb appeal; just do what you can. People understand how seasons work and know that by buying now, they're getting a home that will only look better throughout the rest of the year!
I know that selling your Los Angeles home is a major decision, and I believe you deserve to have guidance so you can do it on the right timeline at the right price. For that kind of service, contact me, Betsy Dittman. I'll be your luxury real estate agent, helping you list at the right time, optimize your listing, and ultimately find the right buyer with the right offer.
Here's how you know you're ready for home renovating.
Renovating your home is a lot of work. It takes time and money and turns your home—which should be a refuge—into a construction zone. That doesn't mean it's not worth it, though!
Sometimes, you just need to do some home renovating. If you're having any of these thoughts, it's time for you to start planning your remodel.
"I want to sell my house."
If you're thinking of selling, do your homework on which projects will get you the ROI. Then, do them. Houses that have been renovated sell faster and at higher prices. Plus, if you're already emotionally ready to part with your home you won't be bothered by any changes you make to it!
"I'm not happy at home."
When you get home after a long day of work, you should feel like you're walking into a sanctuary. If you don't look forward to going home, get out the jackhammer (or hire someone who has one) and get to work on creating your ideal space. You deserve to love where you live, and it's well worth the investment of energy and money to make your house a home.
"I'm not keeping up with the Joneses."
Have you noticed a lot of remodels on your street? Time to start one of your own! When it comes time to sell your house, you're going to have a very hard time if your home looks like a dated dud next to your neighbors' new digs.
Whether you're renovating because you want to sell or are ready to buy a home that won't need so much work, contact me, Betsy Dittman, today! I'm here to help you find your ideal home in Los Angeles or the Conejo Valley. If you want guidance to your perfect piece of luxury real estate, call me today!
LACMA's rain room exhibit is something you won't want to miss!
Whether you live in Los Angeles or are just visiting, LACMA is a must-hit location. From now until March 6th, there's one more reason to head to the Los Angeles County Museum of Art and, if you love rain, it's a great one.
Four years into our California drought, rain might feel like a distant memory. It doesn't have to be! LACMA just debuted a new exhibit aptly named the Rain Room. Here's how it works.
You walk into a 2,500 square foot gallery. There's no art on the walls (or the ceiling or floor). Instead, everything is black. You walk up a ramp and begin hearing a comforting sound. Could it be? Yes! It's the sound of steady, soothing rainfall and you're about to walk right into it.
Don't worry – your leather jacket and suede shoes are just fine, thanks to modern technology. The 1,000 square foot Rain Room pours 650 gallons of water from the ceiling to the floor, except where gallery goers are standing. Using a 3D-map, a pixelated grid, and nine outlets, the Rain Room senses where you are and completely cuts off water flow directly above you.
The effect? You get to enjoy the sights, sounds, and smells of a solid rainfall without ever having a drop land on you!
If our ongoing drought has you missing rain, head to LACMA before March 6th to take a toe your way through a torrent without the inconvenience of getting wet yourself. No umbrella needed!
The Rain Room is just the latest of LACMA's amazing installations. If you're wanting to live near all of the cultural opportunities that the museums of Los Angeles provide, contact me, Betsy Dittman. I have the luxury real estate experience you need to find your dream home in Los Angeles, the San Fernando and Conejo Valleys.
These are a few good reasons to refinance your mortgage.  
Your mortgage is probably one of your biggest monthly expenses, so refinancing is tempting. It could help you save money each month, get a lower interest rate to save over the life of your loan, and free up money for other, more fun pursuits. Not everyone should refinance, though. Should you?
There are a few great reasons for working on your mortgage. Here's my mortgage advice on when you should refinance.
You can get a lower rate. Keep in mind that when you refinance, you'll have to pay closing costs all over again. It's worth it to take those on if you can save 2 percent on your interest rate. Talk to your lender and see how much you could shave off your rate before you commit to refinancing.
You can slash your loan life. Even if you can't minimize your monthly payment, shortening the duration of your loan is well worth it. Just think, if you could be free of your mortgage payments in 10 years instead of 12, that gives you two extra years of cash to put towards home improvements, retirement, or fun!
You need to pull our equity. If you have debts other than your mortgage that are weighing on your family, refinancing can be a great way to free up the equity you've built in your home to pay off those outstanding amounts.
Instead of working on your mortgage, you could simply sell your house and buy another one that better suits you. To learn how selling your Los Angeles, Santa Monica, San Fernando or Conejo Valley, or Beverly Hills home could help you get into the right house with the right mortgage, contact me, Betsy Dittman. As a real estate expert, I'm more than happy to offer my advice to you.
The demand for luxury properties, particularly in the Los Angeles area, is increasing.
In the second quarter of 2015, Los Angeles saw an 8.6 percent increase in the number of luxury single- family home sales when compared to last year. In addition, the prices are surpassing the levels reached before the last housing market burst.
High demand areas such as Santa Monica, Beverly Hills, and Pacific Palisades are experiencing record prices. The luxury median price of  a single-family home in those areas has climbed to over $5.9 million. This represents an increase of 13.7 percent over the median price from the same quarter of 2014. Many believe this is due to a strong economic outlook.
Extra care is being taken when selling to this sophisticated and determined group of potential buyers. Foreign luxury buyers are becoming increasingly more likely to purchase a property based on what they read online and U.S property  is looking more like a "safe haven" for their money as well as a highly coveted place for vacation or relocation.
Vacation home sales represented 21 percent of all home purchases in the U.S last year, and Los Angeles home sales do not seem to be decreasing any time soon. Find your dream home with real estate expert, Betsy Dittman. I have experience working with buyers and sellers throughout the Greater Los Angeles, San Fernando Valley, Malibu, and  Conejo Valley areas. Contact me today to help you reach your real estate goals.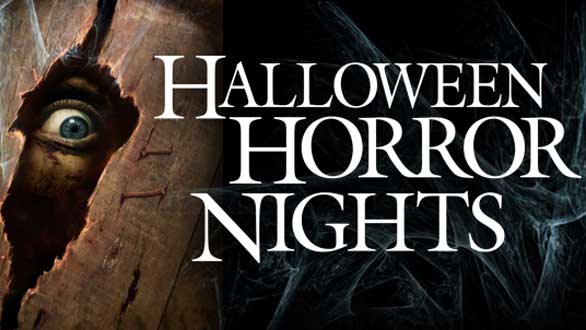 Get your Halloween haunted house fix!
During the Halloween season, Los Angeles is home to some of the best haunted houses. From big-budget theme park productions to homegrown horrors, the city has it all! While Halloween is the time for some good  spooks and scares, check out my list of the best Halloween houses and attractions in Los Angeles .
Halloween Horror Nights-Universal Studios

Universal Studios theme park puts on a scare on select nights until Halloween. This year is all about Crimson Peak: Maze of Madness which is based on the upcoming film. The maze will take guests through ghostly, decaying remains of a Victorian labyrinth. In addition, guests can enjoy the world of Insidious, Alien vs. Predator, Halloween and outrun zombies from The Walking Dead. Runs until November 1st. Universal Studios and City Walk   Universal City
Los Angeles Haunted Hayride-Griffith Park
This hayride is far from the kid-friendly pumpkin patches around town. This year's theme, "Boogeyman,"  unleashes demons, maniacs, and drags guests through a trail of characters and scare zones that nightmares are made out of. The hayride and pitch-black maze will leave you feeling spooked in Griffith Park!
Old Zoo  Griffith Park  Runs until October 31st
Knott's Halloween Haunt- Knott's Berry Farm
Knott's Berry Farm invites guests to roam the mazes, "scare zones", and live shows at the theme park which features over 1,000 monsters.  It is one of the largest and oldest Halloween events held at a theme park.  New attractions this year feature zombies, an evil tooth fairy and Southern voodoo in addition to the return of Elvira, Mistress of the Dark, for two shows nightly.  Don't miss the return of this classic.
Knott's Berry Farm  Runs until October 31st
Dark Harbor-Queen Mary
The is the ultimate haunted attraction on a historic ship. The Queen Mary is going all out for Halloween with mazes, fog, monsters, a vintage Ferris Wheel, and a full bar that includes and R.I.P. Lounge.  The dark and cramped confines of the ship make for an already spooky experience.  Make sure to arrive before 8 pm. For $20 "Happy Haunting Hour" tickets.
Queen Mary, Long Beach  Runs until November 1st
Ward 13
Guests in South Pasadena will walk through Ward 13, a 15 minute walk through Raymond Hill Sanitarium, which is actually an old school building. Here you will confront all sorts of frightening experiments. Your screams will benefit the South Pasadena Educational Foundation.
For a Los Angeles real estate expert, contact Betsy Dittman.  I represent buyers and sellers of property throughout the Greater Los Angeles, San Fernando Valley and  Conejo Valley.  Contact me to answer all of your real estate questions.
These tips can make organizing your closet for fall and winter a snap!
Can you believe that the summer's already come to an end? Our recent heat wave certainly wouldn't seem to indicate that the seasons are shifting, but the calendar doesn't lie.
Since you know cooler weather is soon to be heading our way, this is a great time to start thinking about organizing your closet for fall. Here are a few of my favorite tips to help!
Start Storing: There's no reason to have your shorts and sandals taking up prominent places in your closet anymore. Store the majority of your summer clothes, keeping a few of your favorite pieces out for vacations and the random hot days we have here in Los Angeles.
Get Hung Up On Hangers: Switching your closet over to a single hanger style might sound like a lot of work, but trust me, the result is well worth it! Not only will thinner, velvet-covered hangers in a single color give your closet a chic look, they'll also help your clothes hang better and, believe it or not, create more closet space!
Engage Your Eyes: You're much more likely to wear more of your wardrobe if you can actually see it. Move stored summer clothing to the back of your closet, and move everything you want to wear the fall and winter to the front. Organize your closet so everything is as visible as possible. Hang up shirts with graphics, for example, so you won't lose them with your plain tees.
Organizing your closet can be a nightmare if you don't have enough closet space. Are you ready to get into the right  home, with the right closet? Enjoy the luxury of having a great closet—and a great home!—by contacting me, Betsy Dittman, today. I'm here to be your guide to the local real estate market, guiding you towards the perfect home for all of your wants and needs.