These tips can make organizing your closet for fall and winter a snap!
Can you believe that the summer's already come to an end? Our recent heat wave certainly wouldn't seem to indicate that the seasons are shifting, but the calendar doesn't lie.
Since you know cooler weather is soon to be heading our way, this is a great time to start thinking about organizing your closet for fall. Here are a few of my favorite tips to help!
Start Storing: There's no reason to have your shorts and sandals taking up prominent places in your closet anymore. Store the majority of your summer clothes, keeping a few of your favorite pieces out for vacations and the random hot days we have here in Los Angeles.
Get Hung Up On Hangers: Switching your closet over to a single hanger style might sound like a lot of work, but trust me, the result is well worth it! Not only will thinner, velvet-covered hangers in a single color give your closet a chic look, they'll also help your clothes hang better and, believe it or not, create more closet space!
Engage Your Eyes: You're much more likely to wear more of your wardrobe if you can actually see it. Move stored summer clothing to the back of your closet, and move everything you want to wear the fall and winter to the front. Organize your closet so everything is as visible as possible. Hang up shirts with graphics, for example, so you won't lose them with your plain tees.
Organizing your closet can be a nightmare if you don't have enough closet space. Are you ready to get into the right  home, with the right closet? Enjoy the luxury of having a great closet—and a great home!—by contacting me, Betsy Dittman, today. I'm here to be your guide to the local real estate market, guiding you towards the perfect home for all of your wants and needs.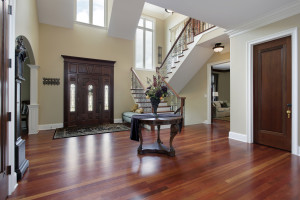 Make Sure Your Home Gives The Right First Impression With Entryway Design
First impressions are everything. From first dates to job interviews, you have learned the deep value of making sure how people feel about you upon first meeting is positive. First impressions are equally valuable for houses (hello, curb appeal!). That is why your entryway, while small, deserves to have great design. Here are a few tips.
Mirror It: Odds are your entryway is not the biggest space, but it can make a big impact if you add a mirror. Not only will hanging a mirror in your entryway open up the space, making it feel larger, it will also afford you the perfect place to do a last minute check of your look before heading out the door.
Store Shoes: Unless your family is extremely tidy, odds are high shoes get left by the front door all the time. Keep this from being an eyesore (and tripping hazard) by adding in a shoe storage unit.
Hang Coats: In a similar vein, coat hooks can keep your entryway looking organized so your décor can shine. They do not have to be purely functional, though; you can create a unique, aesthetically appealing coat hook system.
Accessorize: Alright, that is enough with functionality. Let's get to the fun! Find jaw-dropping artwork that will introduce people to the décor in your home and make a statement about you and your house.
2015 is your year to get into your dream home, one that will offer a great first impression and keep you happy for years to come. For the perfect house for your unique needs, contact Betsy Dittman. Serving Beverly Hills and Los Angeles, I have cultivated my expertise in California luxury real estate properties and will tap it to help you find the perfect house.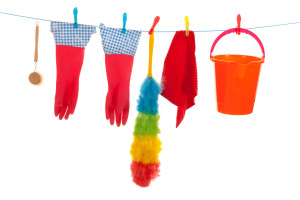 Make Your Project Easier
As the weather warms, you have the opportunity to throw open your windows and get rid of the dust and grime that has built up over the gloomier winter months. Spring cleaning your whole home can feel like a major undertaking, though. Fortunately, utilizing these tips will make it both easier and more productive.
Put Yourself On The Clock: Sometimes your biggest obstacle to getting your home clean is simply getting started. So it does not feel so daunting, set a timer for 50 minutes. Clean, focusing on one room, for that time. When your timer goes off, use the last 10 minutes to put everything back in its place. If you did that once a weekend for the next month, odds are high you could get your home in great shape!
Minimize: You probably have some clutter throughout your house that makes cleaning it more difficult. This is the perfect time to detox your home. If you are not sure what to get rid of, turn to things of which you have multiples. Do you need 33 cookbooks? 15 plain colored button down shirts? 28 body butters? Try to keep no more than a couple of any item in your home.
Tag It: To make spring cleaning easier next year, tag items you think you do not use often with today's date. Then, each time you use a tagged item take the tag off. Get rid of any items that still have tags next time you spring clean.
With all of the effort it takes to maintain a house, you deserve to be in one you love. To find your ideal Los Angeles home, contact Betsy Dittman. I am a local real estate expert and am here to help you find a house you will love so much cleaning will be less of a chore.
The holiday season is here, which means it is time to get ready for all of your holiday parties. While you may not get blankets of white snow at your Southern California home, it does not mean that you cannot create a winter wonderland party for your loved ones. Keep these tips in mind to ensure that your holiday party is one to remember!
Be realistic – accept your strengths and weaknesses as a host, and play up your strengths while outsourcing your weaknesses. Keep in mind that the goal of your party is to create a stress free event that everyone will enjoy.
Ask for help – people go to holiday parties to enjoy the company of their friends and family. If people are showing up and you are not completely done setting up, ask for help! Most partygoers are more than happy to help pour wine and light candles.
Set the scene – make sure your bar is stocked with all the essentials, including cocktail tools, glasses, ice, and tongs. Set your table with enough flatware and silverware for each guest, and make sure to have some spares ready just in case. Candles, floral arrangements, and light music will all also help to set the mood!
Stock your pantry – especially if children will be attending your event, make sure that your pantry is filled with snacks.
Provide entertainment – there are many ways to entertain your guests while you are getting ready. Set up a game area with board games for people of all ages to enjoy. A roll of butcher paper and crayons will keep children entertained until it is time to eat.
Having the right home to entertain this season will ensure good times and great memories! Contact Betsy Dittman for all of your luxury home sales in the Los Angeles and Conejo Valley!