Social Links Widget
Click here to edit the Social Media Links settings. This text will not be visible on the front end.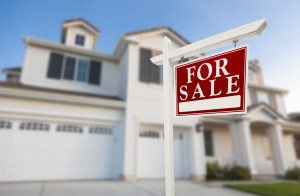 Why You Should Find Your Dream House Today
Being ready to buy a home relies on you wanting to buy a home, being financially prepared, and having a good credit score. If you check all of these boxes, here are 5 reasons why now is the best time to buy a house!
The prices are good- Although the house prices have continued to grow over the recent years, they have slowed significantly lately. The 10-City Composite gained 5.5% year-over-year, which is down from the 6.7%. This is great news if you were once worried that big price gains would put a home out of reach for you.
Rates are low- Interest was once 18% in October 1981. This is almost unimaginable, compared to the today's average of 5.18% which is, thankfully, much more bearable.
Loans are becoming more accessible- Major loan companies are making adjustments to their loan requirements. They are lowering the minimum FICO score for borrowers, which mean that buyers don't need perfect credit or to put a huge down payment on their ideal house.
Holiday shopping- Buyers who are actively looking to purchase a home during the holiday months, namely, October through December, have less competition of other buyers and offers. In addition, the home owner is more likely to sell in time for Christmas, even if that means selling the house below the offer.
Buying is often cheaper than renting- Depending on where you are located, prices of rent are considerably more than a mortgage on a house. It is suggested that a 30 year fixed rate of 4.5%, is 38% cheaper than renting nationally. With that said, why not live in your luxury, dream house for cheaper?
If you are committed to buying a home, I, Betsy Dittman will help you find your dream home and streamline the escrow and closing process. With your needs and requirements in line, I will be sure that you find the perfect home! Learn more about my buyer services here!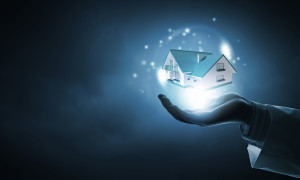 Don't Wait for a Better Deal!
With the hot economy, mortgage interest rates, and high home values, buying a home is tougher than it has been in some years. Some homebuyers may be wondering whether to wait for the economy to improve to receive a better deal.
Whether you wait to jump into the market, or go ahead with purchasing a house, there are risks involved. If you don't buy, the prices of home value, interest rates, and fees could go up even more. You'll end up paying more in rent and when you decide to buy, homes that you could have afforded are now too expensive for your budget. If you do decide to buy a home, prices could go down which may strain you financially, possibly leaving you with an expensive asset that is hard to sell. On the other hand, if you buy and prices go up, you'll accumulate instant equity, a savings account of some form, all while receiving considerable tax breaks and other incentives. Your home would increase in value instead of losing value.
Many other costs that may affect the decision to buy a home are commutes, schools, moving, as well as down payments. Factors of lifestyle, safety, comfort, and the community will also influence your decision to move. All of these should be taken into consideration when finding the right house for you.
To find the perfect home for you and your family, contact Betsy Dittman. I am a professional real estate agent, serving the areas of Los Angeles, Conejo Valley, and San Fernando. With my successful buyer services, I will assist you in the whole house buying process.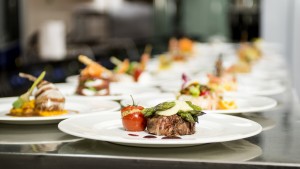 Your Guide To The Must-Try Spots In LA
Are you looking for a way to spice up your eating habits in 2015? Then LA Weekly has good news for you, as they recently released their list of the top new places in Los Angeles to enjoy lunch or dinner. Here are their top three picks for best new LA restaurants of 2015.
Maude:If you have been looking for a way to add more fresh, seasonal produce into your diet, celebrity chef Curtis Stone's first restaurant is a must-be place for you. Each month, Stone and his team create a nine- or ten-course meal centered around one seasonal ingredient. In January, the ingredient will be pomegranate, followed by parsnip in February. For the full year's ingredients, head here.
Petit Trois:If you are looking for a more down-to-earth approach to your dining, check out this location for French bar food. They do not take reservations, so get ready to be in close quarters with the other diners as all of you enjoy flawless croque monsieur, escargot, omelets, and steak frites. Ludo Lefebvre's homage to the French brings the best of their flavors straight to LA.
Night + Market Song:The second installment of Kris Yenbamroong's Thai ventures in LA, this new Night + Market location is a blend of carefully crafted, true Thai flavors and comforting food that is simply yummy. With a menu to be shared, this is a great place to bring a large party and savor Yenbamroong's flavorful dishes.
Have you been looking for a real estate agent with a firm finger on the pulse of Los Angeles? Then do not hesitate to contact Betsy Dittman today. I am here to be the solution to all of your luxury home buying and selling needs in 2015 and beyond. Serving Los Angeles and Conejo Valley, I am the real estate expert who can get you into your dream home this year. Call me today.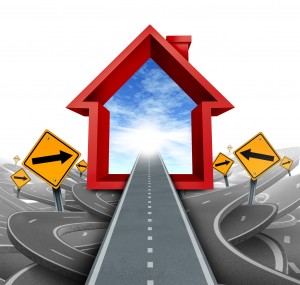 Maximize Your Savings By Buying Soon
Committing to purchasing a home is one of the biggest decisions most Americans will ever make, both financially and personally. It is not a decision that should be rushed. If, however, you have already reached the point where you are ready to switch from renter to homeowner, you should consider buying before spring. Here are a few reasons why:
Costs Are Rising:If you waited to buy a home in 2014, you were no doubt surprised by the skyrocketing prices of homes. Although home appreciation should slow in 2015, it will continue to gradually rise. Mortgage interest rates are also expected to increase in the coming year. Buying a home is not going to be any more affordable than it is right now at any point in the foreseeable future.
Your Living Expenses Are Not Decreasing:You may think that buying a home would wipe out your savings, but you might be surprised how similar a mortgage payment could be when compared to what you are already paying in rent. In fact, in some cases it may even be less. You need to put money towards your living expenses each month no matter what, so why not put that money into an investment rather than your landlord's pocket?
You Deserve A Stable Future:Experts predict rent prices will continue to rise in the next five years. With a fixed-rate mortgage, however, you lock in your monthly housing cost. Get the financial stability you deserve by fixing your living expenses now.
You deserve an agent who will help you get into the best home at the best price. To work with an expert on the local real estate market in Conejo Valley, San Fernando Valley, Santa Monica, Beverly Hills and Los Angeles, contact Betsy Dittman. I am here to make sure you get the luxury you deserve at the price you deserve in 2015. Call me today.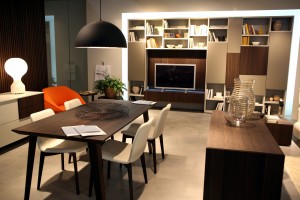 How To Maximize The Space You Have In Your Home
If you have been feeling cramped in your home lately, you may feel your appreciation for your home diminishing. It can be challenging to live somewhere you do not feel you can spread out and decompress. Protect yourself against falling out of love with your home by using this checklist to get the most out of your square footage.
Implement A Juliet Balcony: If you are feeling cooped up in your home, opening up to the outdoors can go a long way towards making your space feel larger. Consider adding a Juliet balcony for a connection to the fresh air and extra light the outdoors has to offer without actually adding square footage to your home.
Minimize Cabinetry: If you have a small kitchen, nothing will make it feel cramped quite as quickly as adding heavy cabinetry above your counters. Let the room breath by opting for open shelving or—if you are not short on storage—windows.
Make Your Own Foyer: You do not need to have an expansive foyer to create space for shoes, jackets, keys, etc. to call home. Add a bench and even a half-height wall to define the space in front of your door as a small foyer. Make sure the changes you implement include ample space for storage, and you will happily find the front room of your house clutter-free, making it feel more spacious.
You deserve to see the best California luxury real estate properties before buying your next home. To connect with an agent who will ensure you see every premier property in Beverly Hills, Los Angeles, and Conejo Valley that could be a fit for you, contact Betsy Dittman today.  Betsy  is the real estate expert that will help you get into your dream home in 2015. Call her today.
Buying a new home is one of the most exciting times in your life. It can also be stressful, making sure that you find the perfect home to fit all of your needs. To ensure that you invest in the right home for your family, keep this checklist in mind.
Look for flow – look for a home that has a good indoor-outdoor flow, which can make your home seem even bigger. It can also make entertaining all of your loved ones easier and more enjoyable.
Consider the size of the rooms – look at all the sizes of all the rooms in the home, not just the bedrooms.
Get the right layout – the layout of a home can have a big effect on everyday life. Look for narrow passages, sharp corners, and shut off rooms that could become an issue in your daily life.
Brighten up – consider the amount of natural light that is let into the home. If you are seriously considering a few houses, make sure to visit them at different times of the day to get a feel for the natural light.
Look at the driveway – many homebuyers overlook the driveway. However, it is important to make sure that all of your family's cars will fit to avoid having to park on the street.
Stairs – while two story homes allow for more square footage, they could also be a problem if you have small children or elders living in. Make sure that the steepness of the stairs will work for everyone in your family.
The neighborhood – there are many factors to consider when looking at the neighborhood, including the school districts, proximity to your work, and closeness to family.
For all of your home buying needs in the Conejo Valley and Los Angeles area and to ensure that you find the perfect home for your lifestyle, contact Betsy Dittman.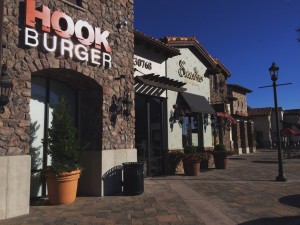 Have you noticed all the changes in the Conejo Valley? Between the new Shoppes at Westlake Village and the construction at the Westlake Plaza, you have the opportunity to try something new every day.
If you have driven by the Westlake Plaza, you have probably noticed huge "protected" signs hanging around. These protected trees are the ones that cannot be taken down during the construction. Unfortunately, this protection did not extend to all the trees in the area. Over 30 oak trees were removed to make room for all the new shops and restaurants that will be going into the plaza. Luckily, many residents in the area fought hard and won to protect more than 70 trees in the area.
There are many new restaurants popping up in the area to satisfy all of your cravings. Make sure to try these delicious spots on your next night out.
Cronies Sports Grill has been a staple in the Conejo Valley for more than 23 years, and recently opened up another location in Agoura Hills on Kanan Road. Known for their ice cold 20 oz. beer schooners and delicious menu items, the new location is one of the best new places to watch all the sports games in the area.
Pieology is opening up their second location in the Conejo Valley on Lindero Canyon Road. The "make your own pizza" idea has rapidly caught on, allowing people to make their own delicious creations. You can choose from a variety of traditional ingredients, such as pepperoni and ham, or take the less traditional route, such as adding artichokes and fresh basil so that your pizza comes out tasting its best.
If you are looking for a little bit of everything, make sure to check out Jeannine's Gourmet Food Hall at the Shoppes at Westlake Village. Offering everything from benedicts and egg dishes to salads and burgers, you will surely find something you love at Jeannine's.
In-N-Out opened on November 5th at the Shoppes at Westlake village. The design of the store was created to fit in with the rest of the stores in the area, making it one of the most unique In-N-Outs around. Also now open in the Shoppes at Westlake Village, Jeannine's Gourmet, Hook Burger, Bowl of Heaven, Greens Up, Total Woman, All Tressed Up Blow Dry Bar and of course Target.
What better way to end any day in the Conjeo Valley than with a delicious bag of popcorn? Popped Fresh Gourmet Popcorn is opening up on Kanan Road in Agoura Hills and will offer over 50 different flavors of popcorn. They will also offer unique gifts and popcorn tins that are coming in just in time for holiday gift season.
Le Pain Quotidien is also going into the Westlake Plaza. This is a great place for breakfast or lunch. Other great restaurants are opening up in the same plaza, such as Pitfire Artisan Pizza, Mendocino Farms Sandwich Market, and Pressed Juicery .
To learn more about what is happening in the Conejo Valley, contact Betsy Dittman. As a luxury homes real estate expert, I can help with all of your home buying and selling needs in Los Angeles and the Conejo Valley to ensure that you are always closest to the newest stores and restaurants in the area.
Are you ready to give your home a new look? Adding a fresh coat of paint can take any room from drab to fab! Before settling on a color, listen to this insight from professional designers regarding color trends for the year 2015. Make your space as elegant and relevant as possible.
Greek blue is the color you will find on the rooftops of the hillside homes of Santorini. This hue is fantastic and deep.  Pair it with a light grey or blush pink.
The colors of the 1960's are slowly coming back in style. Olive greens and burnt oranges will be seen more and more.
Try mixing a classic blue shade with sour green. These colors paired together will make any room look bold and fresh.
Pastels are making a comeback this year. Whether you favor pale purple or soft yellow, your room will look fresh and reminiscent of the fabulous 1980's.
Colors inspired by the Renaissance era are being seen on runways everywhere! Paint a few of your walls either green, plum,  cerulean blue, or beige to master this color trend.
Olive green cabinets can give any home a warm, earthy feel. This color will look best in kitchens.
Do not be afraid to mix bold colors. Give aqua paired with a bright pink a try. If that is not your style, try a vivid green paired with purple. Either way, you cannot go wrong.
Dusty mint is a great shade for bathrooms and bedrooms.  It encourages relaxation, and is noted as an up-and-coming color for 2015.
Pick a few muted shades such as grey and white to pair with a vibrant accent color. Deep red is a classic and bold choice that will make your room more glamorous.
If you are looking for a home or ready to sell real estate in Los Angeles, San Fernando or Conejo Valleys, don't hesitate Betsy Dittman today and find out how she can help you.