2015 House Summer Sales Best in Last Decade
The 'spring buying season' has always been a popular time for homes to fly off the market. It seems that, this year, the summer real estate market will be just as hot!
The most recent report released from the National Association of Realtors (NARS), revealed that there are more buyers looking at homes right now than in any other time in the past two years, including the last two spring seasons. The number of potential purchasers has been greater each month of this year, compared to the same month in 2014. These current numbers are expected to stay higher than last years, all the way through fall.
In short, the housing market will remain strong with an increased number of house sales that will continue throughout summer into the fall season. This year, 2015, aims to be one of the best years in the real estate market for over a decade!
This is the perfect opportunity to put your house on the market if you were thinking of selling, with the increased probability of it being bought quickly. If you are searching for your perfect home, now is the time to get looking!
For all of your real estate needs, contact me, Betsy Dittman. I bring years of sales and marketing experience to sell your house quickly and correctly, and find the perfect home for you and your family!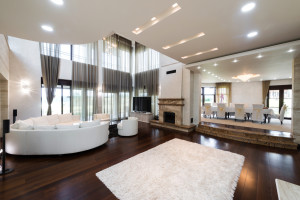 Try Out These Luxury Home Design Trends
Trends, well, trend for a reason. Something becomes popular because people like it, get excited about it, and tell their friends (or followers, in this day and age). As popularity spikes, the trend gets more attention. Sometimes trends are fleeting, but others make a lasting impact. Fortunately, my years of real estate experience make it easy for me to see which trends will matter in the long-term. To help you capitalize on the right luxury trends, here are a few design items I want to highlight.
Superb Showers: A Jacuzzi tub might seem like a great idea but honestly, who has time for a long soak in the tub? Fortunately, you can give your body the chance to release its tension with a luxury shower that skips all the hassle of a bath. Steam showers are a particular favorite of mine.
Poolside Pits: In the warm summer evenings, taking a dip in your pool will feel refreshing and fun. That is, until you have to get out of the water into the crisp night air! If you install a poolside fire pit, you have the perfect place to dry off and snuggle up. As a bonus, the fire pit will get plenty of use in the winter, too!
Wine Wind Down: Wine cellars are wonderful, but why not expand yours to get more use of it? By adding a comfortable seating area to your wine cellar, you create a tasting room perfect for hosting small parties or just enjoy a glass in peace.
Do all of these trends sound too good to be true? They are not! Let me show you what luxury living in Los Angeles looks like; contact Betsy Dittman today. I can help you find a home so perfect you will think you are living at a resort!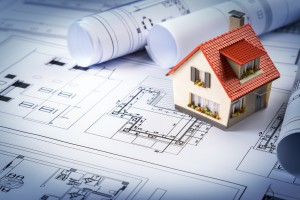 Use This Guide To Decide Which Renovations Are Best
When it comes to remodeling your home, putting money in does not necessarily mean getting money out. Consequently, it is important to discern which home renovation projects will yield a strong return on investment, and which you should skip. To help, here are a few of the best ideas and a few to avoid in 2015.
Invest: Roof Replacement– The single best improvement you can undertake is ripping out your existing roof to lay down new shingles and flashing with galvanized drip edges and trim. Costing around $7,500, this project yields the most significant cost-to-value ratio.
Avoid: Home Office- If you have been thinking of turning a room in your home into an office, skip it. Buyers will not want to have to tear out all the shelving you put in to switch it back to the bedroom they need.
Invest: Garage Door- A stylish garage door can make a huge impact on the aesthetic of your home. Usually costing just $1,150, this improvement can dramatically change the way your home looks.
Avoid: Adding Another Story- In 2014, the cost-to-value ratio of putting a second story dropped by a notable 11 percent. Since adding another story is such a big expense, it is not worth the investment.
Invest: Vinyl Siding- Although this renovation is a fairly major undertaking and costs between $5,600 and $8,000, it is well worth it because it dramatically revolutionizes the entire look of your home.
Are you thinking of taking on an improvement project to make it easier to sell your Los Angeles, Beverly Hills, or Conejo Valley home? To have an expert come alongside you and advise you on which are best, contact Betsy Dittman today. I am here to be your guide to the local luxury real estate market.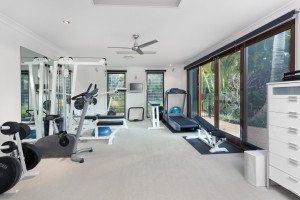 Your Décor Guide To The Ideal Workout Space
Unfortunately, simply adding a fitness room to your home is not necessarily enough to motivate you to exercise each day. Sometimes, you need to add a little more to make it a space you will truly enjoy. This will help you get motivated to get moving regularly. To create the perfect space for working out in your home, use these décor guidelines.
Go Minimal: One of the worst things that can happen to your workout is distraction. Try to de-clutter your workout area and get organized so that you are not forced to deviate in the middle of an exercise.
Make Room: Getting moving requires you to have ample amounts of space. Clear the area you need to be able to get your workout in without worrying about lunging back into your baseboard or bonking your head on a piece of equipment.
Choose What You Love: Generally, fitness areas are painted in a neutral palette. Yours, however, does not have to be. If you have a color you are particularly in love with that makes you feel centered and motivated, do not be afraid to paint your space in that hue.
Welcome Natural Light: If your office is lit with fluorescent lighting, you will not want to come home and spend more time under harsh lighting. Bring all of the natural light you can into the room, and choose lighting that will be bright but not severe.
Is a home gym a priority for your next house? For guidance to the best California luxury real estate properties with the best fitness spaces, contact Betsy Dittman today. I can help you find your dream home with your dream fitness room in Los Angeles and Conejo Valley.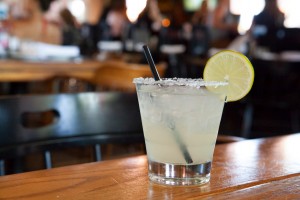 Restaurant Openings In LA
LA offers some of the best food in the country, but to know you are truly getting the most from your meals you have to keep a finger on the pulse of the local restaurant scene. As restaurateurs and hipsters alike flock to Los Angeles to offer delicious plates served in oh-so-chic scenes, you know that 2015 will bring great new eateries to the area. To get you started on your journey to discovering your new favorite spot, check out these new bars and restaurants.
Sweeney's Ale House: It's about time the West Valley got its own gastropub, and the team behind Surly Goat is delivering just that. This Encino beer hall offers happy hour seven days a week, so don't miss its notable menu of craft brews and tasty burgers.
SpreadPB: Who doesn't love being able to customize their meals? À la the frozen yogurt shops that offer endless options for satisfying your unique palate, SpreadPB lets you take the blasé PB&J and spice it up with the trendiest, most delicious options locally available.
aestus: If you are looking for a great beachside restaurant without the usual ho-hum beachside menu, this is a can't-miss spot. The upscale location serves trending produce and healthy protein options like grass-fed beef and grilled octopus.
Looking for a home is so much more than just looking for the house itself. You know that neighborhood is important. To get a guide to California luxury real estate properties who can guide you on the best, most happening areas, contact Betsy Dittman today. Serving the Conejo Valley, Beverly Hills, and Los Angeles, I am here to ensure your luxury real estate needs are always met. You deserve to find your dream home in your ideal location this year, so call me today.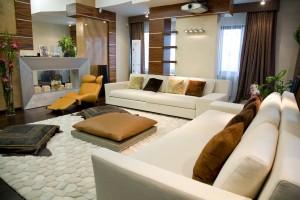 Use These Tips To Get Organized In The New Year
Are you tired of all the clutter in your home? Does the disorganization make it hard for you to focus? Do yourself a favor and crush the clutter by utilizing your home's existing space for increased storage. Use these tips to get organized in 2015.
Use Your Vertical Space:From your office to your laundry room, utilizing your wall space can be the key to a clutter-free home. Install affordable hanging rods in your laundry room for air-drying space, and put hanging file baskets up in your office to free up extra desk space.
Use Your Ceiling:You may not think to put things that high up, but mounting a hanging pot rack in your kitchen can be the solution to all of your pot and pan storage woes. Finally, a place to put that colander!
Use Your Extra Space:Do you have an odd area at the end of a hallway, landing of a staircase, or under your stairs that you have been unsure what to do with? Add shelving customized to fit the space to give yourself extra storage space throughout your home.
Use Your Existing Shelving:Your bookshelf can be the perfect place to display the extra décor that is making your home feel cluttered. Create beautiful displays on your existing shelves by clustering vases, small pictures, and other small decorative items.
Is it your dream to get into a home that already has the built-ins necessary for keeping your life flawlessly organized? Do not hesitate to contact Betsy Dittman for all of your real estate needs. She will guide you to premium California luxury real estate properties. Serving Los Angeles and Conejo Valley, Betsy is the real estate expert who can get you into your dream home this year. Contact Betsy today.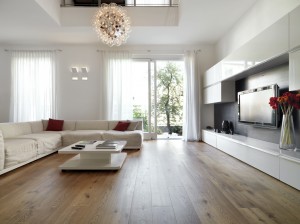 Keep Up To Date On The Latest High-End Real Estate Trends
As the New Year approaches, it's time to look back on 2014 and appraise the transformations in the real estate market. Whether you are designing a home, working on renovations with plans of selling, or just curious about the latest in luxury homes, agent Betsy Dittman is here to keep you ahead of the curve.
On The Rise: With more listings opening up in metro areas and an increasing emphasis on natural, open light, a few notable trends are on the rise. Listings featuring marble baths increased by a notable 78 percent and roof decks by 63 percent. Who doesn't love an evening cocktail on the roof followed by a lavish bath before bed? Here are the top five features on the rise according to Trulia:
Marble Baths
Roof Decks
Oversized Windows
Storage Space
Terraces
Dipping Down: Though no feature has been significantly on the out (the lowest any luxury has dropped is by 16 percent), it is still worth looking at the features about which people are caring less. Save yourself the trouble of putting hard work into an improvement that's going out of style. Trulia reports that the following luxuries trended down in 2014:
BBQs
Hardwoods
Plantation Shutters
Covered Patios
Lush Landscaping
If you've put in a down trending feature or missed a luxury that's increasing in popularity, fear not. With years of industry experience, Betsy Dittman can find the right buyer for your home.
To learn more about the latest Conejo Valley, San Fernando Valley, Santa Monica and Los Angeles luxury real estate trends, contact Betsy Dittman. I am here to be your liaison in the ever-shifting real estate market, keeping you current to ensure you are always getting the best out of your home. I dedicate myself to offering you the highest level of service so you will know you're getting what you deserve—the best.